We encourage you to take note of the following NAR REALTOR Benefits® Partners, whose offers are the result of a special relationship with NAR that allow your national association to play a role in influencing or managing the products and services offered to you.
Offering personal and business banking services online and at over 33,000 ATMs and more than 5,000 shared branch locations nationwide. Credit Union members can take advantage of competitive rates on auto, home, and business loans. Additional benefits include great rates on savings, Mobile Banking, and more.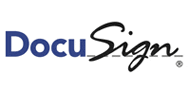 DocuSign offers transaction management services and is NAR's official and exclusive eSignature provider. NAR members receive special pricing off select services.
The only REALTOR® exclusive one-stop shopping site for health and wellness needs including: a private Major Medical exchange for members, short term medical, limited medical indemnity, dental plans, a free prescription drug card, and more to come.
Designed to be combined with major medical health insurance plans that have high deductibles, coinsurance, and/or co-pays. These plans help pay for services and out-of-pocket expenses that your regular insurance does not cover.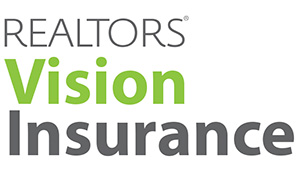 NAR members have access to exclusive vision plans and rates through REALTORS® Vision Insurance.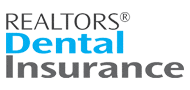 NAR members have access to exclusive dental plans and rates through REALTORS® Dental Insurance.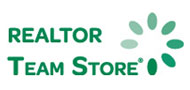 REALTOR Team Store® is NAR's official supplier of REALTOR® premium incentive products, offering a wide array of promotional items, including lapel pins, bags, hats, shirts, decals, folders, jackets and more.

The official lockbox solution of NAR delivers the industry's most advanced technology at a competitive price.

NAR provides all members access to zipLogix™ technology including zipTMS™ robust transaction management system, unlimited zipVault® document storage, an exclusive NAR library of REALTOR® Forms & Templates, and the zipForm® Plus forms engine at no cost. State and local forms libraries may be available if licensed to zipLogix™ (some fees, which are set by associations/boards, may apply).
Educational Offerings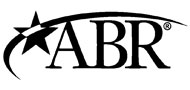 The ABR® designation enhances buyer representation skills by providing prospective buyer-clients with proof of proficiency in servicing their unique needs. The ABR® designation is for owners, brokers and managers who have buyer representation in their company's service offerings.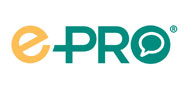 e-PRO® is the roadmap to help you build your business and serve hyper-connected consumers of today and tomorrow. e-PRO® has been completely revised and updated with Day 1 now available in the classroom in addition to online. Course topics for Day 1 (live or online) include the changing market, how to connect with consumers, the online conversation, and reputation management. Day 2 (online only) provides hands-on discovery of business tech tools, such as e-strategy, mobile office, micro-blogging, rich media, and NAR resources.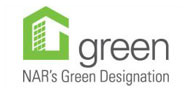 NAR's Green Designation provides advanced training in green building and sustainable business practices so that you can seek out, understand, and market properties with green features. Stand out with the only green designation for real estate agents and property managers recognized by the National Association of REALTORS®.
When military staff and their families relocate, the services of a real estate professional who understands their needs and timetables makes the transfer easier, faster, and less stressful.
Enhance your skills in pricing properties, creating CMAs, working with appraisers, and guiding clients through the anxieties and misperceptions they often have about home values with the PSA certification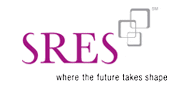 The Seniors Real Estate Specialist® designation is the only REALTOR® designation and marketing program specifically designed to serve senior property owners.