The resources below address the many facets of sustainability in real estate and communities. Sustainability promotes viability, resiliency, adaptability, and resource efficiency.
Association Commitment
Existing NAR Programs
Smart Growth America
Association Resources
Publications
Research
Advocacy
Grants
Opportunities for Real Estate Pros Who Understand Solar Homes
Window to the Law: Solar Panel Financing Issues
REALTORS® and Sustainability
Going Green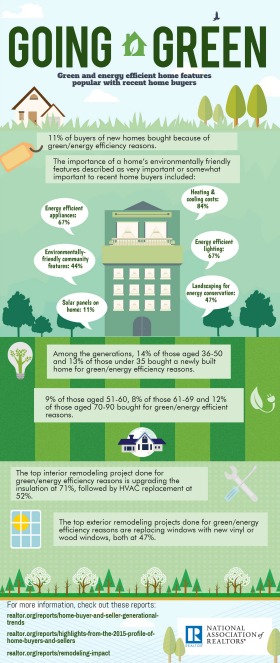 See and share this infographic about the green home features that recent home buyers and home remodelers found the most appealing.