National Commercial Awards
Each year, NAR honors accomplished REALTORS® in commercial real estate by celebrating their local achievement through recognition in our National Commercial Awards. Honorees have received awards from their local association, state association, community organizations or brokerages, making them eligible to be nominated by their local association for this NAR recognition.
Congratulations to those recognized in our 2016 National Commercial Awards Program.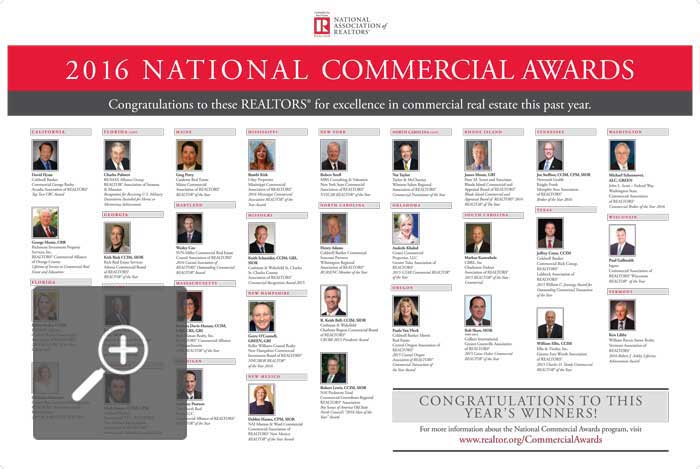 Download the 2016 Awards Winners Poster (PDF: 5.39 MB)
Past Recipients
Congratulations to our past National Commercial Awards Winners:
2015 Recipients | 2014 Recipients | 2013 Recipients | 2012 Recipients | 2011 Recipients | 2010 Recipients

If you have any questions about the program, please contact Shara Varner, Commercial Coordinator, at SVarner@realtors.org.