Not if it looks the same as the rest they're handed every day. Take these suggestions for making yours pop with a bit of your own personal style.
Most business cards end up in a landfill somewhere. They're plain and generic, lack visual details that capture the recipient's eye, and are thrown away as quickly as they're received. What can you do to make a bold statement on your business card and get prospects to hold onto it longer?
To elevate your brand, you have to be adventurous with the look and even the feel of the materials you give customers. To that end, some real estate professionals are giving their business cards an extreme makeover, incorporating more dynamic photos, catchier slogans, and a variety of shapes and sizes of card stock. Some brokerages and franchises have guidelines in place to give all their cards a uniform look, but if you have some leeway to step outside the box, draw some inspiration from what your peers have done.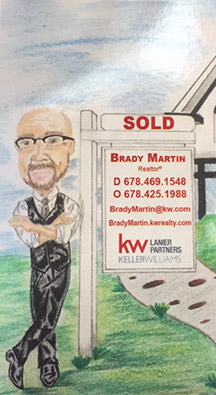 Take a look at how a few practitioners have reimagined their business cards, and see what could work for you.
The picture. A professional head shot is common on business cards, but it doesn't do much to show your personality. Brady Martin of Keller Williams Lanier Partners in Braselton, Ga., decided to use a caricature of himself, which he had an artist sketch, leaning against a Sold sign with all of his contact information. "I'm a big joker, and I wanted my card to showcase that," Martin says. "Plus, it's also less likely to get thrown away. The response has been great, and others have said it was a very creative way to make sure people remember me."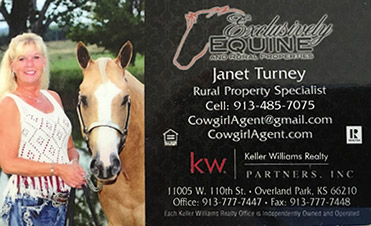 Your photo could also illustrate your real estate niche, as some practitioners use pictures with their pets to make a connection with fellow pet lovers. Kyle Drenon, director of marketing at Murney Associates in Springfield, Mo., says agents should also consider a background in their photo that reflects the type of areas they work in or the properties they sell. When designing cards for agents at his brokerage, he often makes their photos large so they don't look like the typical glamor shot. The point is to make them look more approachable and trustworthy, Drenon says.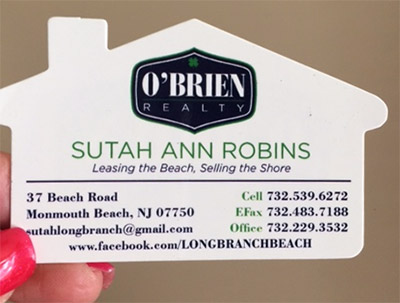 The shape. You don't have to stick with the standard rectangular shape of most business cards. Sutah Ann Robins of O'Brien Realty in Monmouth Beach, N.J., uses a house-shaped business card, which not only catches the eye but also immediately identifies what type of business she's in. It's also easier to find in a stack of business cards. Vendors also offer key-shaped or letter-shaped business cards; pop-up 3-D business cards; or even square-shaped business cards that may be different enough to make prospects do a double-take.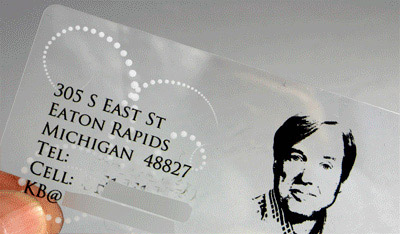 The feel. The paper stock you use for your business cards matters. Flimsy material can give a less professional feel. Some businesses are ditching the paper stock entirely and going for plastic or translucent cards. They feel more like a credit card — something you'd instinctively put in your wallet. Check out some options through vendors like Morning Print (pictured) or Plasma Design. You can also snag a wooden business card.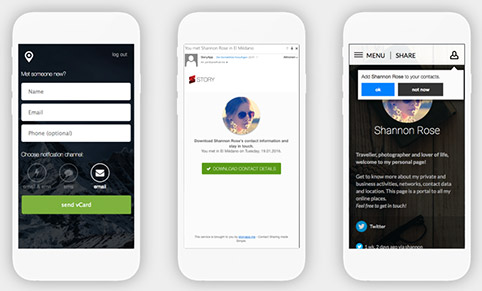 The digital imprint. Ever thought about going paperless with your business cards? Greg McDaniel, educational director for J. Rockcliff, REALTORS®, in Danville, Calif., uses Storyapp.me to generate a digital business card he can send to prospects via text or e-mail. The card includes links to upload his info as a new contact in a phone and view his personal Storyapp page, which has his contact information (including tap-to-call, e-mail, or text messaging buttons) as well as his bio and links to his social media feeds. Also, keep in mind that when you ask to send your digital card to a prospect's phone, you're capturing their cell phone number.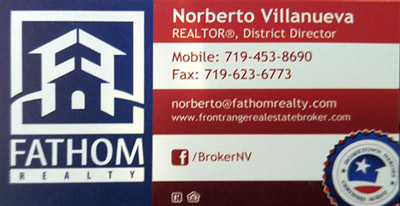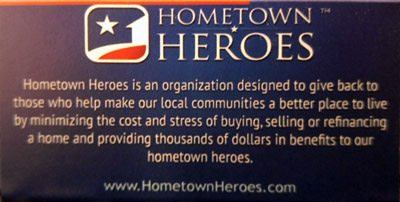 The informative card. Beyond putting your name on your business card, you can add valuable information, too. Norberto Villanueva of Fathom Realty in Colorado Springs, Colo., uses his business card to provide information about Hometown Heroes, an organization that helps service communities such as military personnel and teachers save on the purchase or sale of a home.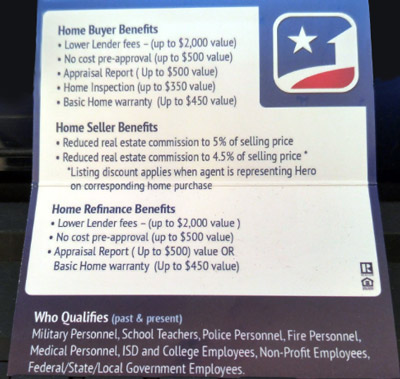 The front of Villanueva's card displays his contact information, but then it opens up to reveal the program's buyer, seller, and refinance benefits along with qualification information. Other companies are using business cards that double as magnetic calendars or city maps. For example, PocketMaps can put a small map of your city on the back of your card — something relocating clients will want to hold onto.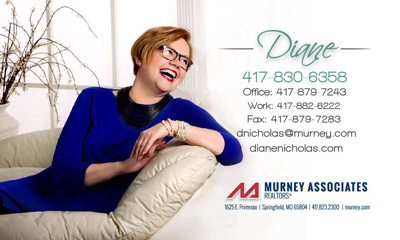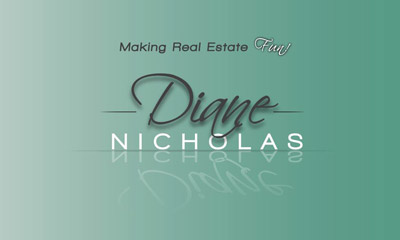 The branding. A catchy slogan or logo can elevate your card's design — just be sure to keep it short and sweet, and forgo any clichés. Diane Nicholas of Murney Associates uses the slogan "Making real estate fun!" on one side of her business card; flip it over, and you'll see a picture of her laughing along with her contact information. Drenon and another graphic designer helped to come up with the concept, as they do for all the company's 400 agents. "[Their business cards] offer a personality that identifies them and helps them to stand out from the crowd," Drenon says. "A logo can look professional and make them look like they spent the money to have a media package created just for them and their business."
The "less is more" idea. There are a lot of extras professionals have become accustomed to putting on their cards, such as social media icons and personal phrases like "I love referrals." But many say they clutter the visual impact of the card. Even fax numbers, which are becoming obsolete thanks to smartphones, take up unnecessary space. Drenon says his company limits how much information agents put on their cards so colors and graphics can stand out more. "We try to pull back the reins on how much goes on the card," Drenon says.