Download (1.45 MB)
This issue of Global Perspectives helps CIPS designees learn about current technology trends.
In This Issue
Search Global Perspectives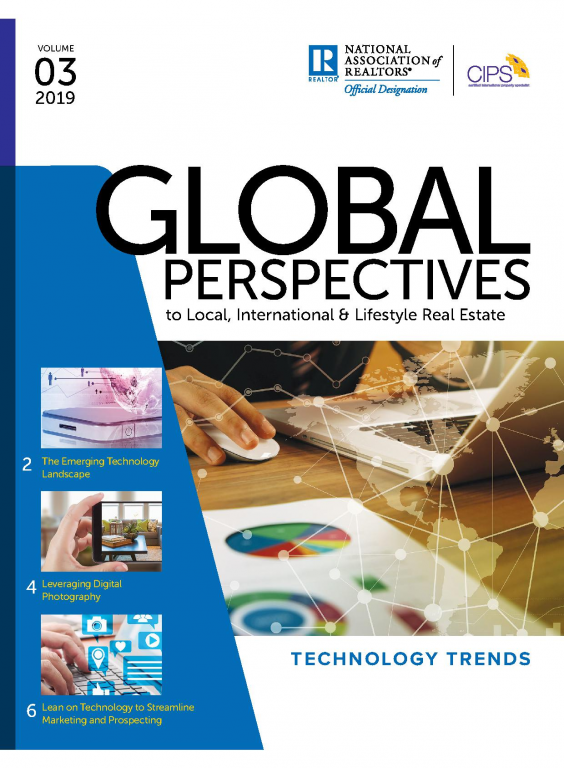 About Global Perspectives
Global Perspectives in Real Estate is a resource for global professionals, aimed at helping them globalize their local markets. Produced bi-monthly, this newsletter serves as a how-to guide and is full of useful and actionable tips. A free subscription is given to all Certified International Property Specialists (CIPS) designees.