Field Guide to Using Digital Video as a Marketing Tool
(Updated July 2016)
With YouTube practically a household word and digicams and video-editing software becoming ever more sophisticated and affordable, digital video is suddenly where the action is. Property sellers and real estate professionals alike are finding out how easy and effective it is to create and post homemade virtual tours, neighborhood guides, and other videos to help sell real estate. This Field Guide explores why and how to market real estate using videos on the Web. (A. Siudzinski, Senior Library Information Specialist)
---
E - EBSCO articles available for NAR members only. Password can be found on the EBSCO Access Information page.
---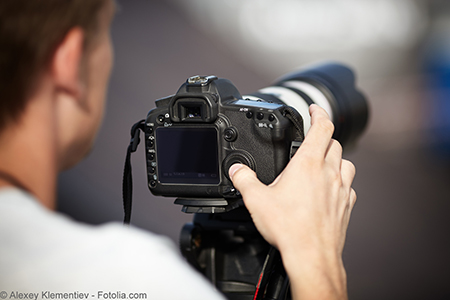 ---
Examples of What You Can Do With Video
15 essential marketing videos every real estate agent should create, (Paradym, June 9, 2016).
How an L.A. Realtor turned real estate listings into cinematic art, (The Hollywood Reporter, Mar. 22, 2016).
10 stunning listing videos real estate listing videos from 2015, (Placester, n.d.).
---
Why Use Video in Online Marketing
Why use real estate listing videos on your Facebook page, (Delta Media Group, July 7, 2016).
2016: the year of video marketing in real estate, (Scott's Tech Tips, Feb. 18, 2016).
Finding buyers with new Facebook Live Stream, (The National Real Estate Post, Feb. 9, 2016).
The good, the bad, and the future of real estate video, (Massachusetts Association of REALTORS®s, June 24, 2015).
---
Getting Started Online
Bring 7,000 to your showing—on Facebook Live, (Speaking of Real Estate, July 15, 2016).
How to live stream your way to real estate marketing success—Part 2, (Creating Wow, May 11, 2016).
How to live stream your way to real estate marketing success—Part 1, (Creating Wow, May 4, 2016).
3 reasons you should be marketing on YouTube and Periscope, (Forbes, Jan. 3, 2016).
Blab primer for real estate agents, (Zurple, Oct. 22, 2015).
Meerkat vs. Periscope, (RESAAS, Mar. 31, 2015).
25 ways to use live-streaming apps for your real estate marketing, (Placester, n.d.).
9 steps to video marketing success, (REALTOR® Magazine, Dec. 2014).
How to make video work for your budget, (REALTOR® Magazine, Nov. 2014).
How to Upload Your Marketing Videos to YouTube, (ActiveRain, Oct. 15, 2014).
Tips to make you better at video real estate marketing, (Get Bravo, Mar. 24, 2014).
5 tactics for braving the video marketing world, (RISMedia, n.d.).
---
Useful Websites
CNET Reviews: Camcorders—Reviews and comparisons of digital video cameras from the technology experts at CNET.
Facebook Live, (Facebook, 2016). "People love watching video, which is why we've built a dedicated place to watch this engaging content on Facebook. While your current fans will be able to keep up here and in News Feed, the experience will help new followers discover you too."
Periscope, (Periscope, 2016). "While there are many ways to discover events and places, we realized there is no better way to experience a place right now than through live video. A picture may be worth a thousand words, but live video can take you someplace and show you around."
Meerkat, (Meerkat, 2016). "One of the best parts about streaming on Meerkat is the conversation you have with thousands of people in real time. Go ahead, ask questions, give answers, learn something. We designed Meerkat so that you not only experience a moment together, you create it through a conversation. So don't be shy, say something!"
Video Camera Tutorials, (Media College)—Step-by-step guides to various aspects of using a video camera.
Vine, (Vine, 2016). "Vine makes video fun. You can watch, create, and share short looping videos – anytime, anywhere. Through these videos, called Vines, people have an entirely new medium to express themselves and their creativity. Vine empowers anyone to share stories with the world and is a space where people can connect, entertain, and be entertained."
---
Books, eBooks, & Other Resources
eBooks.realtor.org
The following eBooks and digital audiobooks are available to NAR members:
Video Marketing for Dummies (Adobe ePUB, Adobe PDF, Kindle, OverDrive Read)
The Complete Idiot's Guide to Digital Video (Adobe ePUB, Adobe PDF, Kindler)
Digital Video Essentials: Shoot, Transfer, Edit, Share (Adobe PDF)
Digital Video for Dummies, 4th Edition (Adobe PDF)
The New Rules of Marketing and PR (Adobe PDF, Adobe ePUB, Kindle)
Put Your Business Online (Adobe PDF)
Videoblogging for Dummies (Adobe PDF)
Books, Videos, Research Reports & More
The resources below are available for loan through Information Services. Up to three books, tapes, CDs and/or DVDs can be borrowed for 30 days from the Library for a nominal fee of $10. Call Information Services at 800-874-6500 for assistance.
YouTube for Business, (Indianapolis, IN: QUE, 2009). HF 5415 M61
Field Guides & More
These field guides and other resources in the Virtual Library may also be of interest:
Field Guide to Digital Cameras & Photography
Field Guide to Effective Online Marketing
Field Guide to Marketing Tips for REALTORS®
---
Have an Idea for a New Field Guide?
Click here to send us your suggestions.
The inclusion of links on this field guide does not imply endorsement by the National Association of REALTORS®. NAR makes no representations about whether the content of any external sites which may be linked in this field guide complies with state or federal laws or regulations or with applicable NAR policies. These links are provided for your convenience only and you rely on them at your own risk.