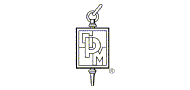 Who is it for?
Certified Property Managers® (CPM®) are recognized as experts in real estate management, and they are at the top of the profession. 70% of those who hold the CPM® designation hold the highest management positions in their offices (owner/partner/officer/director).
What You Gain
How to Earn It
Education
Complete the ethics course.
Complete one of four options:
Exam
Work Experience
Professional Affiliation
Fulfill a one-year candidacy period by being a CPM® Candidate Member, ARM Member, or ACoM member in good standing for the 12 months prior to CPM® approval
Membership in good standing of NAR
Hold a real estate license or verify that you are not required to hold one for your current position
Attend two IREM chapter meetings or events during the 12 months immediately prior to CPM® approval
Be interviewed and approved by your IREM chapter
Letters of Recommendation
Submit three confidential letters of recommendation at the time of candidacy approval
Cost
Cost of courses, if you are not in the Fast Track Program
Fast Track approval fee

$630 (not required if you are not in the Fast Track Program)

Certification exam
National annual dues
Chapter annual dues
Application fee
For more information, visit the IREM website.