Profile of International Home Buying Activity
Get the Report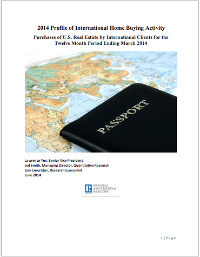 Favorable exchange rates, affordable home prices and rising affluence abroad continue to drive international buyers to the U.S. to purchase homes investment properties. Read more.
Other International Activity in the U.S.
Where are Global Buyers Looking in the U.S.?
Find out the latest on which U.S. cities were of greatest interest to foreign buyers, and which countries the buyers were from.