Members Medicare Exchange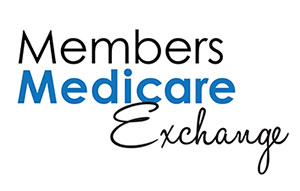 Who: NEW! The private Members Medicare Exchange is the newest offering available within the REALTORS® Insurance Marketplace platform. After obtaining Original Medicare through the federal government, Medicare-eligible NAR members who wish to explore and enhance their coverage may use the exchange to quote, shop, and enroll in a variety of Medicare insurance options.
What: Plan types available through the Members Medicare Exchange include:
Medicare Part C (Medicare Advantage)
Medicare Supplement Insurance (Medigap)
Medicare Part D (Prescription Drug)
Within the exchange is a resource center that contains a variety of educational tools to assist NAR members in understanding Medicare overall and the options available. Here can be found Frequently Asked Questions, a glossary of commonly used terms, checklists of items to consider when selecting a Medicare plan, educational articles, videos, and caregiver resources.
How:
Benefits for Members:
While all plans related to Medicare are regulated and cannot be discounted, the Members Medicare Exchange provides access to a complimentary Medicare consultative benefit. SASid, Inc., the long-term NAR partner and the administrator of REALTORS® Insurance Marketplace and the Members Medicare Exchange, has licensed benefit specialists available to answer questions and provide basic information on Medicare options, including the highlights and differences between the individual plans, basic eligibility, and enrollment information.
Eligibility:
This offer is available to all Medicare-eligible NAR members and their immediate family members
All NAR members shopping for Medicare insurance options for Medicare-eligible family members may also use the Exchange and/or take advantage of the consultative benefit

Availibility
Medicare insurance options are available in all 50 states and Washington D.C., however the Exchange Provider's plans are not currently available in Guam, Puerto Rico or the U.S. Virgin Islands. Availability by state may vary by carrier.
SASid, Inc.
Smart And Simple Insurance Development (SASid) is the administrator and developer of REALTORS® Insurance Marketplace. SASid is the long-term and trusted partner responsible for creating and managing NAR's other health insurance and wellness products, including the private Members Health Insurance Exchange, the Members Medicare Exchange, REALTORS® Dental Insurance, REALTORS® Vision Insurance, Members Telehealth, REALTORS® Core Health, Accident Deductible Protection, and Drug Card America.
SASid has been a leader and innovator in developing and marketing insurance on the web since 1999, developing technologies and online insurance products for top insurance carriers and nationwide distribution networks. They are located in Janesville, Wisconsin.
For all products, please visit www.RealtorsInsuranceMarketplace.com or call 1-877-267-3752.
---
Program availability and eligibility requirements may vary by partner program. See partner websites for details, terms and conditions.