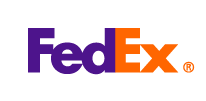 FedEx, a proud participant in NAR's REALTOR Benefits® Program, is pleased to offer REALTORS® a variety of special discounts on FedEx® shipping solutions and FedEx Office® products and services. Enrollment is free, and there are no minimum requirements.
FedEx Fast Facts
Request Customized Delivery Time and Location
Schedule Change? Request alternate shipment deliveries to fit your ever-changing schedule, even mid-shipment. Through FedEx Delivery Manager®, you can request when and where to receive packages shipped by FedEx. Learn more.
On average, NAR members enrolled in the FedEx Advantage® program save $100 on shipping and $164 on print and copy services per year*. Go to fedex.com/narsavings to enroll now or call 1-866-869-1171. Be sure to provide passcode LCRS8p01.
* Based on 2016 program usage.
Your NAR Member Discounts
FedEx Express: up to 26% on select services
FedEx Office: up to 20% on select services
FedEx Ground: up to 12% on select services
FedEx international shipments: up to 20% on select services
View discount details for FedEx and FedEx Office.
My FedEx Rewards Program
After enrolling for discounts, or if you already hold an account, join My FedEx Rewards to receive exclusive offers that let you earn gift cards and brand-name merchandise as you ship and print with FedEx. To participate in the My FedEx Rewards program, go to fedex.com/myrewards, and be sure to have your FedEx shipping and FedEx Office account numbers handy.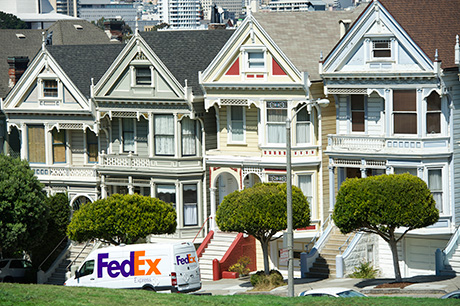 FedEx® Shipping
FedEx offers a wide range of services tailored to help you succeed.
Count on delivery that's fast and reliable. When you're shipping urgent documents, FedEx Express can deliver them the same day or next day.
Spend more time closing deals. Printing, presentations and other office tasks slowing you down? Let FedEx Office® printing, packing and design services free you up to concentrate on what you do best.
Leverage your discounts for personal shipping too. Dependable, cost-effective FedEx Home Delivery® is faster to more residential locations than other national carriers. FedEx Home Delivery serves 100 percent of residential addresses, including Saturday and evening delivery where available.
FedEx is offering exclusive savings on their most popular services.
Through this unique relationship, NAR members receive special discounts on a variety of delivery options. Discounts vary depending on type of service, but members can save up to 26% when shipping FedEx Priority Overnight® and FedEx Standard Overnight® envelopes. Get economical, reliable, day-definite ground delivery of your U.S. shipments with FedEx Ground® services and save up to 12%.
View FedEx Discount Summary (PDF: 402 KB)
Program Enrollment:
To apply for the FedEx shipping and FedEx Office discounts, go to FedEx.com/narsavings and enter passcode LCRS8p01.
If you already have a FedEx account, FedEx will link the discounts to your existing account
If you do not have a FedEx account, FedEx will create one and link the discounts
If you already participate in the FedEx Advantage® shipping program, and you want to get the FedEx Office discounts as well, go to FedEx.com/narsavings and enter passcode LCRS8p01. Uncheck the FedEx Express® and FedEx Ground shipping options when you begin the enrollment process.
Once approved, you will receive your shipping and FedEx Office account numbers via two separate emails within 7 business days. To expedite the application process, please call 1-866-869-1171 and mention passcode LCRS8p01 and your NRDS ID number.
Once enrolled, simply present your FedEx account number in-store or online to take advantage of these savings.
Additional Resources
FedEx has valuable information to help you manage and grow your business. Bookmark this page and return for updates regularly.
10 Ways to Ship Smarter While Saving Time and Money
5 Mobile Solutions to Help Simplify Shipping
10 Tips From FedEx Small Business Grant Winners
---
Program availability and eligibility requirements may vary by partner program. See partner websites for details, terms and conditions.