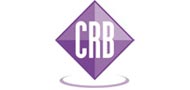 Who is it for?
The Certified Real Estate Brokerage Manager (CRB) Designation raises professional standards, strengthens individual and office performance, and indicates expertise in brokerage management. This designation represents the highest level of professional achievement in real estate brokerage management. You do not need a broker's license to earn the CRB Designation.
What You Gain
Higher earnings—the median annual income of a CRB is 57% higher than that of non-CRB designees
Recognition as a member of the premier association of real estate brokerage management professionals in the industry
Access to a wealth of member-only education resources and services, including webinars and videos on sales strategies, leadership tips, latest trends and hot topics
Subscription to the bi-monthly digital Real Estate Business Magazine
Optional membership in the network of local CRB Chapters
Listing in the "Find a CRB" Online Directory for the public to access and for direct member-to-member referrals
How to Earn It
Education
Earn 12 course credits

Coursework can be completed through a variety of learning options: online, in a classroom, or in virtual courses.
Candidates with 1-5 years of Management Experience are required to take at least three CRB courses.
Candidates with 6+ years of Management Experience are required to take at least two CRB courses.

Elective credit may be awarded for courses completed through brokerage training programs, if approved for the CRB designation.
Course credit will also be awarded for earned college degrees and approved NAR designations and certifications.
Use the online credit calculator to find out how many credits you may already have and how many you still need to earn the designation.
> Take online courses.
> Take classroom courses.
> Take virtual courses.
> Read more about elective credit.
> Use the online credit calculator.
Work Experience
Have at least one year of management experience prior to designation (may be obtained while a Candidate)

Managing a team, personal assistant or office for at least one year meets the management experience requirement.
Exam
No exam is required for this designation.
Professional Affiliation
Member in good standing of the National Association of REALTORS®
Member in good standing of the Real Estate Business Institute
Application
Complete and submit the candidate application and the credit calculator forms
Submit a management resume outlining your experience.
> Complete and submit the candidate application form.
> Complete and submit the credit calculator form.
> Submit your management resume.
Cost
Application fee
Annual dues

Waived for the first year
$210 each subsequent year
For more information, visit the REBI website.