Association Executives Committee (AEC)
2020 Smith Society Inductees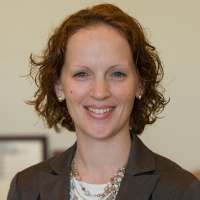 Amy DuBose, RCE
Bryan College Station Regional Association of REALTORS®, TX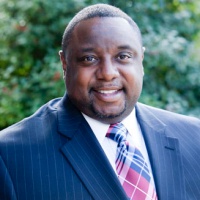 Cliff Long, RCE
Orlando Regional REALTOR® Association, FL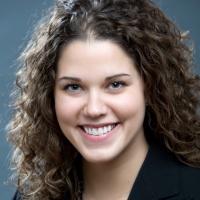 Breanna Vanstrom, RCE
Boise Regional REALTORS®, ID
Purpose
Members of the Dr. Almon R. (Bud) Smith, RCE, AE Leadership Society are recognized, regardless of the length of their tenure, as leading contributors to the industry and the profession. Multiple honorees are selected annually. Much like a fellows program, members will play an active, ongoing role as innovators and mentors for the AE community. It is also conferred in recognition of the honoree's ongoing commitment to the advancement of REALTOR® association management and anticipated future contributions. Learn more about the Smith Society.
Statement of Purpose
The AEC serves as a resource for REALTOR® associations by:
Ensuring that there is knowledge and understanding of issues and concerns between the REALTOR® association community and NAR committees and leadership;
Providing a framework that ensures staff and volunteer leaders have the professional development and management resources they need to provide optimal services to their members.
2020 AEC Goals:
The AEC's areas of focus for 2020 include:
Review the Core Standards program to determine whether any of the criteria should be modified and whether any changes should be made to the appeal hearing process.
Engage local associations to foster greater inclusion of diversity among association leadership, and to create synergy amongst local chapters of multicultural organizations; and identify tools and resources that associations can use to increase and sustain diversity in their leadership.
Address common REALTOR® association human resources issues and concerns, and identify tools and best practices that can assist REALTOR® association staff in relations with other staff and volunteer members.
Update the AE Competencies and RCE Body of Knowledge document that serves as the foundation for all AEC professional development courses, as well as the RCE designation exam.
Develop and implement resources to enhance NAR's Global Business Councils Program and to assist local and state associations in their domestic global efforts to stimulate economic development; implement enhancements to the NAR Global Achievement Program to recognize global business excellence.
Janet Kane Named 2020 AE Vice Chair
Janet Kane, RCE, CAE, CEO, Metro Tex Association of REALTORS®, has been appointed as the 2020 Association Executives Committee and AE Forum vice chair.