Code of Ethics Training Certificates
The National Association of REALTORS® has developed the following certificates that can be used by associations for REALTORS® who complete New Member Ethics Orientation or REALTORS® Code of Ethics training (formerly known as the "Quadrennial Code of Ethics Training").
Each of the certificates is provided in Microsoft Word document (.doc), to customize, revise, or reformat content; a Microsoft Word template (.dot) format, so you can complete the form by inputting information in fields without having to reformat content; as well as a PDF version. Note the Microsoft Word documents (.doc) and templates (.dot) can be locked or unlocked via options in Forms. When "locked" only the input fields can be modified; when "unlocked" the content of the certificate can be modified.
Seals for the certificates can be purchased separately at your office supply center.
Certificate #1
Word document (34 KB)
Word template (21 KB)
PDF (85 KB)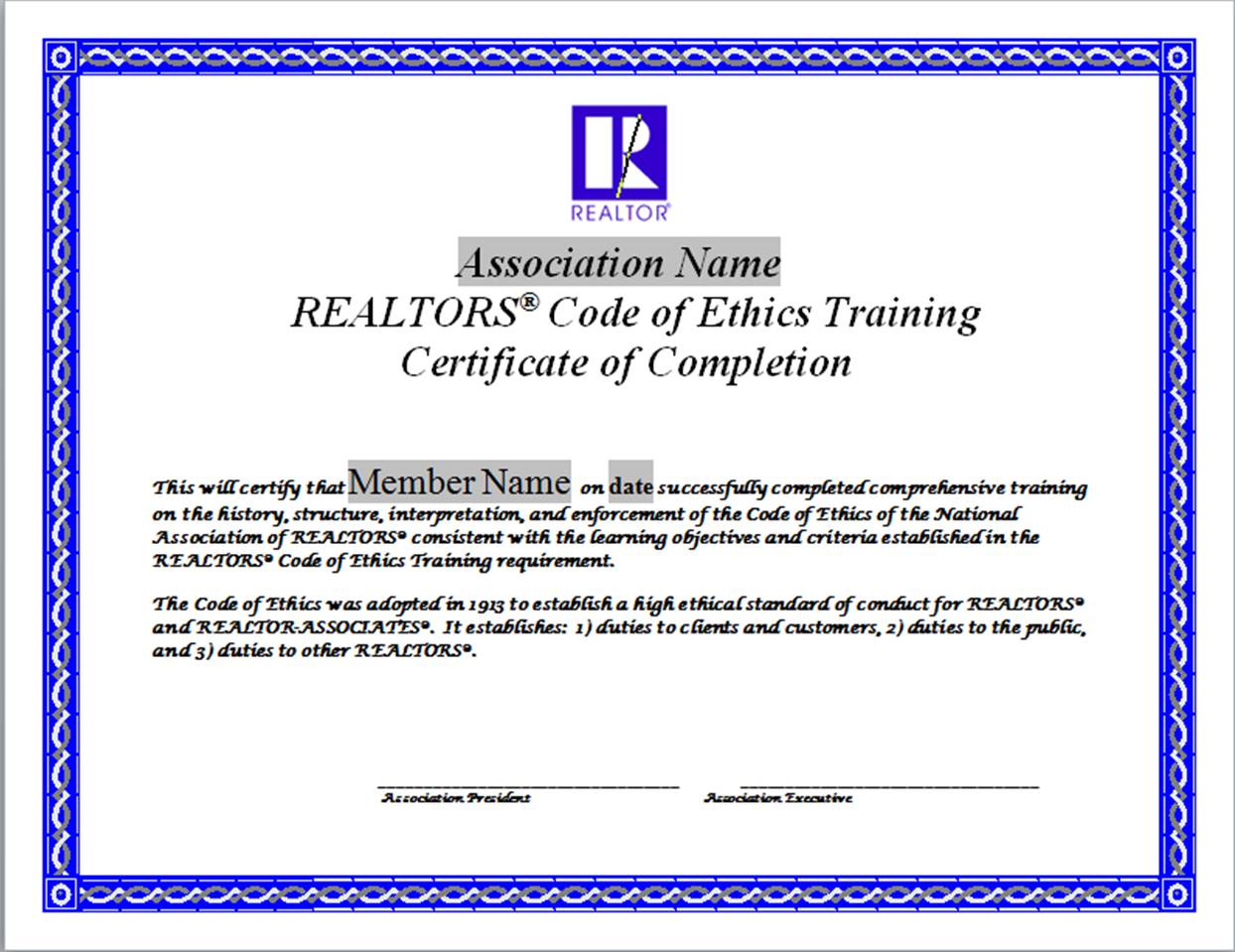 Certificate #2
Word document (32 KB)
Word template (21 KB)
PDF (166 KB)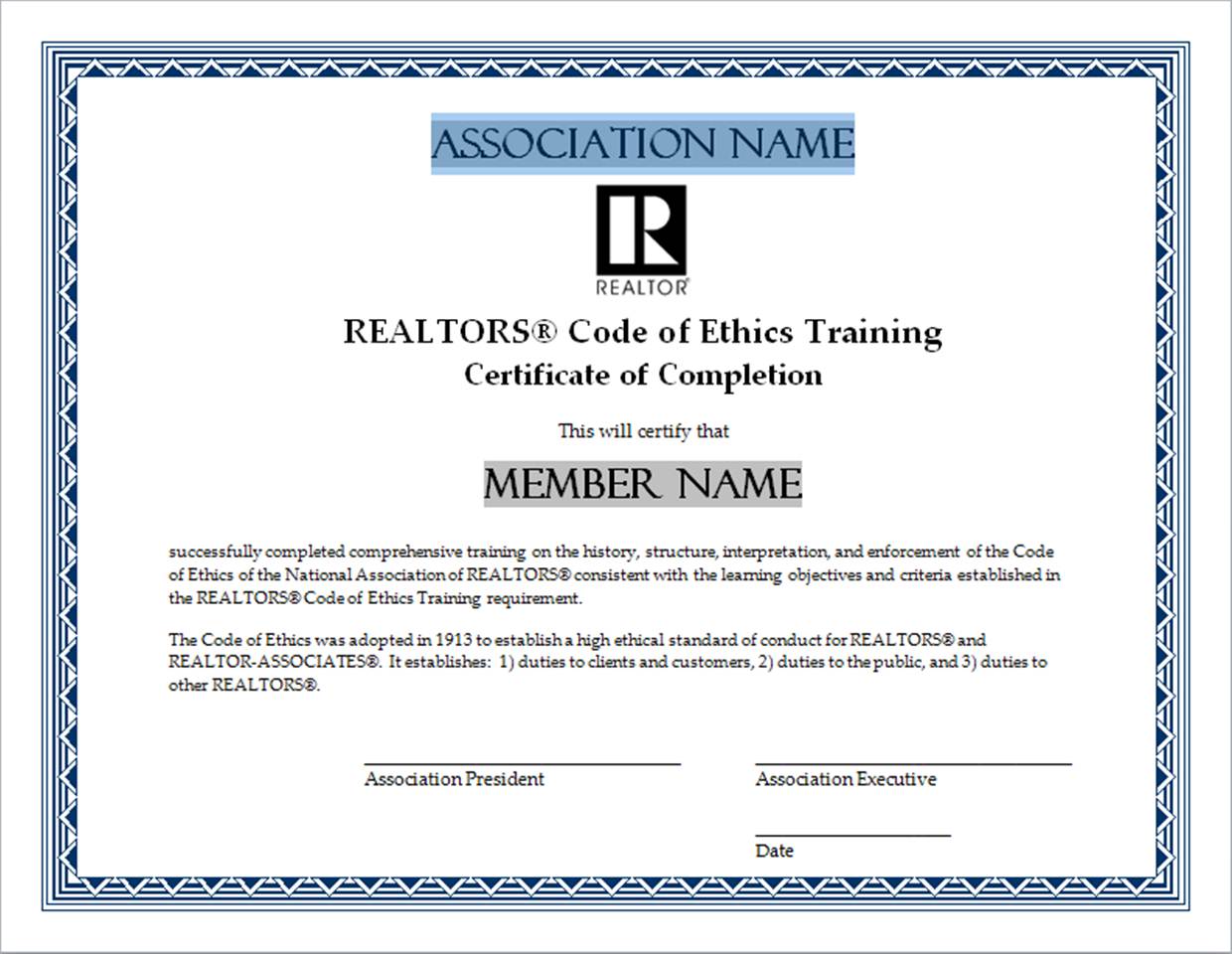 Certificate #3
Word document (29 KB)
Word template (18 KB)
PDF (218 KB)