Overview
Often used as a financing alternative, sale-leasebacks offer financially struggling companies access to cash to pay down debt and improve the bottom line. Find out how sale-leaseback transactions have helped the balance sheets of hotel, restaurant, retail, and other businesses.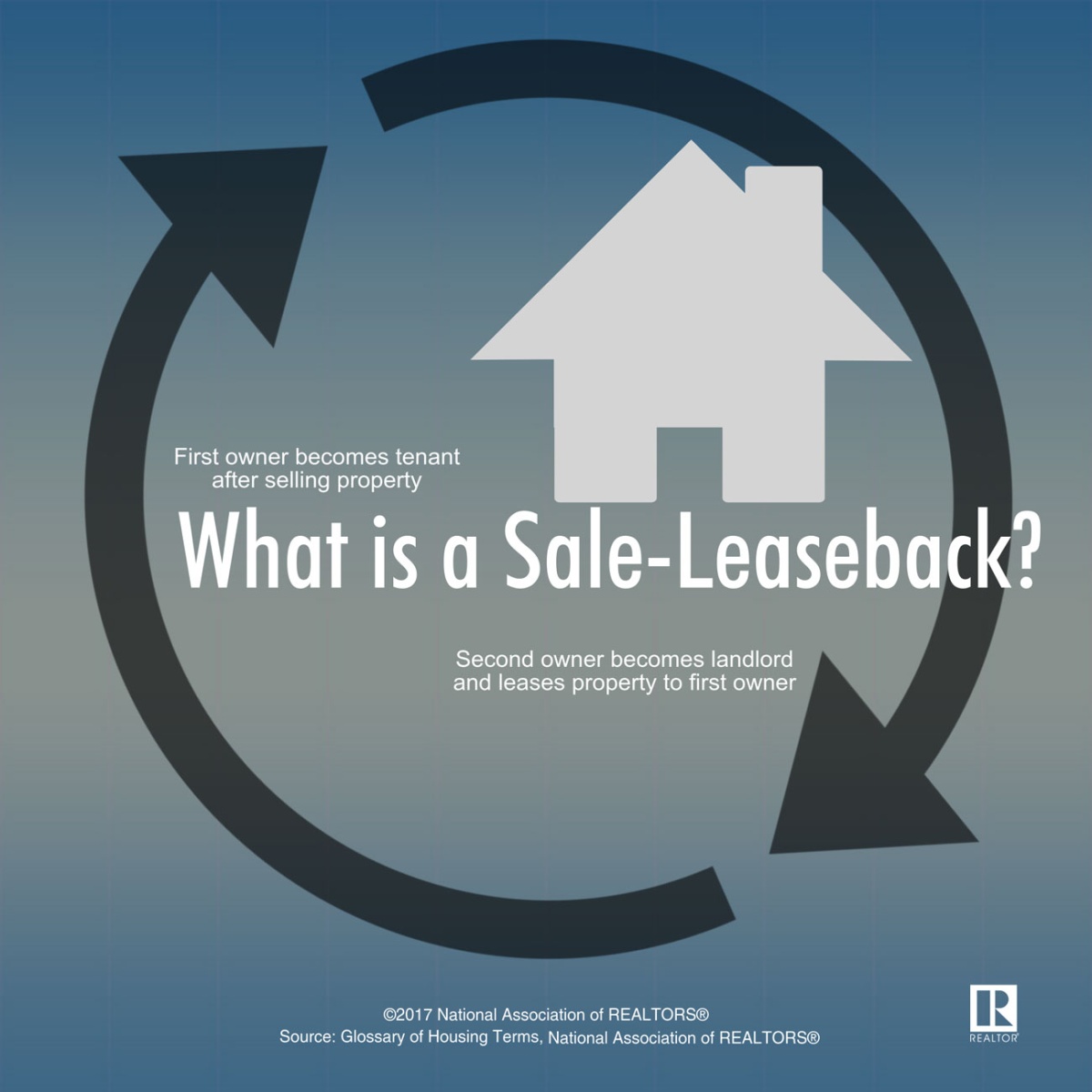 References
We've already done the research for you.
Before you search elsewhere, take advantage of the research we've already done for you. Formerly known as Field Guides, References tabs contain links to external articles, titles from the NAR Library eBooks collection, websites, statistics, and other material to provide a comprehensive overview of perspectives on each topic. EBSCO articles (E) are available only to NAR members and require a password.
---
Benefits of Sale-Leasebacks
Reinvest in the company
Retire debt
Improve credit rating
Increase productivity
Make an acquisition
Get a better return on capital investment
Avoid negative impact from depreciation on the financial statement
Source: Right now sale/leaseback may be the only option to obtain cash and a healthier balance sheet, (ITRA Global, Oct. 12, 2009).
About Sale-Leasebacks & Synthetic Leases
Sale/Lease-Back Deals Catch On, (Wall Street Journal, Aug. 11, 2015).
The Science of the Sale-Leaseback, (W.P. Carey Inc. via YouTube, Nov. 11, 2014).
Sale-Leaseback Strategies: Maximizing Value, (Calkain Companies, n.d.).
Sale/Leaseback Transactions Moving Full Steam Ahead, (Mondaq, July 2, 2014).
Understanding Sale and Leaseback, (SSRN Working Paper Series, June 2014).
Sale-Leaseback Solutions: Examine the Business and Tax Considerations of These Transactions, (CCIM Institute, n.d.).
Advantages of Sale-Leasebacks
Corporate Leasebacks on the Rise, (NJBIZ, Feb. 16, 2015). E
Real Estate Sale-Leasebacks: What's the Attraction of the Net Lease Arrangement? (CIRE Magazine, n.d.)
Making the Most of Sales and Leasebacks, (Franchising World, July 2012). E
Sale-Leasebacks Provide Capital for Core Business Investment, (CCIM Institute, n.d.).
The Corporate Sale/Leaseback Strategy, (Society of Industrial and Office REALTORS® Educational Foundation, n.d.).
Hotel & Restaurant Property Leasebacks
How QSR Franchisees Can Benefit from Sale-Leaseback Financing, (Broadstone Real Estate, LLC, Jun. 23, 2015).
Six Firms Interested in Buying Bob Evans' Real Estate, (Wall Street Journal, Sept. 26, 2014).
Government Property Leasebacks
Plan to offload $250 million worth of State Government-owned CBD property, (News.com.au, Nov. 23, 2014).
Catalonia Said to Seek $190 Million of Sale of Buildings, (Bloomberg Business, Oct. 13, 2014).
Wind Farm Tax Credits Warrant Deeper Look, (Courthouse News Service, July 23, 2014).
Sale-Leasebacks Ease Italy's Real-Estate Jam, (Wall Street Journal, July 15, 2014).
Healthcare Property Leasebacks
Why leverage third party capital in healthcare real estate? (Becker's Hospital CFO, Apr. 22, 2015).
REITs See $350 Billion Hospital Property Market as Prescription for Growth, (CoStar, Apr. 8, 2015).
Ventas places $1.75 billion bet on Ardent as healthcare real estate market booms, (Modern Healthcare, Apr. 6, 2015).
Sale-leasebacks accommodate buyer and seller in today's healthcare real estate market: 7 reasons why they work, 5 pitfalls to note, (DLA Piper, Oct. 22, 2014).
Molina Healthcare Announces $158M Sale/Leaseback, (National Real Estate Investor, June 17, 2013).
Articles, Surveys & More From NAR
—Find all of NAR's Commercial Real Estate Research here.
—Find an index to all NAR Research here.
Commercial Lending Trends 2015, (National Association of REALTORS®).
Expectations and Market Realities in Real Estate 2015 (National Association of REALTORS®).
Commercial Real Estate Outlook (National Association of REALTORS®)
The Commercial Real Estate Outlook is NAR's flagship commercial research publication. It is produced quarterly and includes the latest market information on five major commercial real estate sectors — industrial, office, multi-family, retail and hospitality real estate.
eBooks & Other Resources
eBooks.realtor.org
The following eBooks and digital audiobooks are available to NAR members:
The Art of Commercial Real Estate Leasing (Kindle, Adobe eReader, OverDrive READ)
Leasing Administration Simplified (Kindle, Adobe eReader)
Books, Videos, Research Reports & More
The resources below are available for loan through Information Services. Up to three books, tapes, CDs and/or DVDs can be borrowed for 30 days from the Library for a nominal fee of $10. Call Information Services at 800-874-6500 for assistance.
Real estate investors deskbook, (Boston, MA: West Group, 2011). HG 4521 Ar6Re
Commercial lease law answer book, (New York, NY: Vendome Group, 2008). KF 593 C6
Managing and leasing commercial properties, (New York, NY: Wiley, 2007). HD 1394 AL2ma
Real estate finance: theory and practice, (Mason, OH: Thomson Southwestern, 2003). HG 4029 C57 Ed. 6
Real estate sale/leaseback: a review of the advantages and disadvantages, (Washington, D.C.: Society of Office and Industrial REALTORS®, 1993). HD 1384 So1
---
Have an idea for a real estate topic? Send us your suggestions.
The inclusion of links on this page does not imply endorsement by the National Association of REALTORS®. NAR makes no representations about whether the content of any external sites which may be linked in this page complies with state or federal laws or regulations or with applicable NAR policies. These links are provided for your convenience only and you rely on them at your own risk.