Recent
Members should be aware of a suspicious email being deployed, alleging to be an "Annual Report." It is not from NAR and should be deleted.
If you receive an email claiming to be from "REALTOR® Party via DocuSign" it is not from NAR. Please delete it.
If you receive an email with the subject "Important Updates to Database!" it is not from NAR. Please delete it.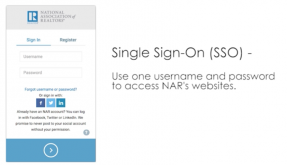 Starting January 17, you'll see a new way to log in to nar.realtor: single sign-on (SSO). Eventually, SSO will allow members to use the same username and password across NAR's various websites.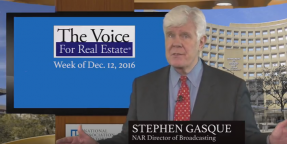 Limits for both conforming loans and FHA-backed loans have been increased to help keep pace with rising home prices.
Latest improvements to nar.realtor make site easier to use for members and their clients.
Want to read nar.realtor content in a different language? Now, it's easy to translate nar.realtor pages into 12 languages.
We know that you come to nar.realtor to get information and complete tasks quickly. Our new homepage is designed to help.
Sign up for our Web Research Panel and we'll notify you when there is another opportunity to get involved. We want your opinion!