Chief Staff Performance Evaluation
The most important job of any volunteer board of directors is to hire, work with, and evaluate the chief staff executive.
Why conduct a formal evaluation for the chief staff executive?
An annual performance evaluation of the chief staff executive: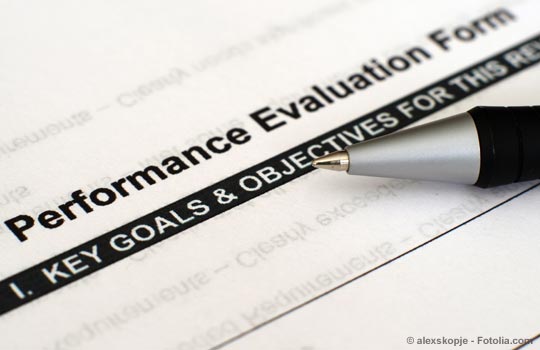 Provides a platform for the board and the chief staff executive to discuss shared expectations;
Helps the chief staff executive and the association develop and grow; and
Is required by the REALTOR® organization's insurance policy that covers wrongful termination lawsuits.
Because each association is unique, developing a single standardized evaluation tool is impractical. However, you can use the information in this section as a blueprint for developing an evaluation process that works for your organization.
Getting Started
Use these tips from NAR's Association Executives Committee to develop an effective performance review process for your chief staff executive.
Establish job expectations. A detailed job description is critical. Equally important is for the board and the chief staff executive to have a more philosophical discussion about the chief staff executive's role. What role does the chief staff executive have in leading the association? Who is responsible for developing the organization's strategic direction? Who is responsible for ensuring compliance with the Core Standards?

NAR's Association Models Planning Tool can help boards determine which role makes the most sense for their chief staff executive: an administrator, a manager, or a leader. Based on your responses to a questionnaire, the Association Models Planning Tool will generate a sample job description for your chief staff executive.

Document goals and objectives. Develop a strategic plan for your organization that includes written goals and objectives. Per the Core Standards, every association shall have and annually adopt a business or strategic plan. This gives the chief staff executive and the board a shared view of what is important to the association. In addition to organizational goals, boards and chief staff executives should agree on individual performance goals for the chief staff executive. These goals, which may change annually, can be evaluated during the chief staff executive's annual performance review.

Design a consistent and fair evaluation process. Refer to Process Guidelines and Considerations and the various process scenarios provided by other REALTOR® associations.
Process Guidelines and Considerations
Review questions to consider when developing a process for your chief staff executive's performance evaluation.
Process Scenarios
The chief staff performance evaluation process varies from association to association, depending on each association's organizational goals and distinct character. Examine these process scenarios to help you get a sense of how an evaluation might proceed.
Sample Evaluation Forms
Each REALTOR® association needs forms that evaluate a chief staff executive's skills, attributes, goals, and objectives that the association deems most important.
The sample forms in this collection vary in format and by the criteria being evaluated. Read through these examples, which come from actual REALTOR® associations, to get a sense of what would work best for your unique organization. Consider adding a Core Standards compliance component to your chief staff evaluations.

This section of the HR Toolkit is of use to AEs and association leadership alike.
View HR Toolkit - For Association Leadership to see more.