Find out about how risk management and legal liability issues can affect real estate professionals.
Risk Management Forms and Documents for Brokerages
Fiduciary Duty
Social Media Risk Management
War Stories: When E&O Insurance Can Work for You
Risk Management Topic: Copyright
It is crucial to know what rights you own in listing photographs and how those rights permit you to use the photographs. In order to assist members and member firms, NAR Legal Affairs has assembled its resources related to listing photograph copyright, including sample agreements which can be modified as necessary to fit your particular needs.
Victor O. Schinnerer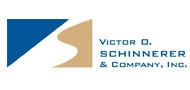 Victor O. Schinnerer & Company has partnered with NAR under the REALTOR Benefits® Program to provide a first-class errors and omissions (E&O) insurance program to REALTOR® members.