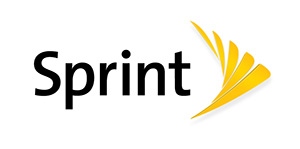 Existing Sprint customers who are NAR members and who wish to convert to the NAR program can do so free of charge. You do not need to sign a new 2-year service contract.
To get the discount on your existing Sprint monthly wireless service:
OR:
Go to www.sprint.com/verify. Enter your Sprint phone number and then click on the "fax or upload your verification" button on the right.
Following the instructions provided on the verification site, upload a copy of your NAR membership card.
To obtain a copy of your NAR membership (NRDS) ID card visit NAR's online Member Center, log-in, and print off a copy of your NAR membership card. You must have your NRDS ID number available to log in to the Member Center. If you do not know your NRDS number, you can look it up here.
NOTE: You will need the NAR discount code (Sprint corporate ID code): ASNAR_ZMB_ZZZ
---
Questions on Plan Eligibility?
Visit www.Sprint.com/NAR. Here, you will also be able to shop for discounted accessories.
Need Additional Assistance?
Call Sprint's customer care line at 866-639-8354, or email MemberBenefit@sprint.com. Let them know that you are an NAR member.
To learn more check out these frequently asked questions (DOC: 72 KB).