As the largest trade association in the U.S., the National Association of REALTORS® advocates every day on behalf of the nation's 1.2 million REALTORS® and 75 million property owners. NAR is widely considered one of the most effective advocacy organizations in the country.
From its building located steps away from the United States Capitol, NAR advocates for federal policy initiatives that strengthen the ability of Americans to own, buy, and sell real property.
NAR provides a wide variety of resources to foster and harness the grassroots strength of the REALTOR® Party.
On Common Ground, Winter 2017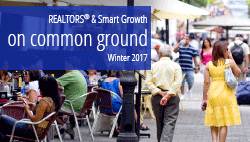 Demand for walkable neighborhoods is increasing and this demand is changing real estate. People of all ages are recognizing the benefits of living in a place where they can walk to nearby shops, cafes, recreation, and public transportation. In this issue, learn more about why walkability is becoming a necessity.
TRID: TILA-RESPA Integrated Disclosure
The new TRID rules and forms took effect on October 3, 2015. In November 2013, the Consumer Financial Protection Bureau (CFPB) integrated the Real Estate Settlement Procedures Act (RESPA) and Truth in Lending Act (TILA) disclosures and regulations. Any transaction involving a mortgage will now use new CFPB disclosure forms.
Watch NAR webinars, videos, and presentations explaining the changes
Be Part of the Network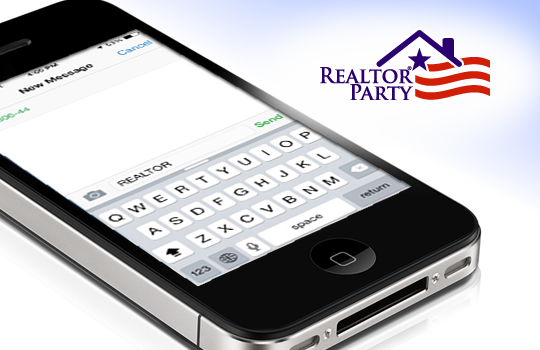 Tens of thousands of REALTORS® now receive text messages through REALTOR® Party Mobile Alerts. These REALTOR® members get exclusive opportunities to take action on important real estate issues. Sign up today!