Tech Trends in 2013 Profile of Home Buyers and Sellers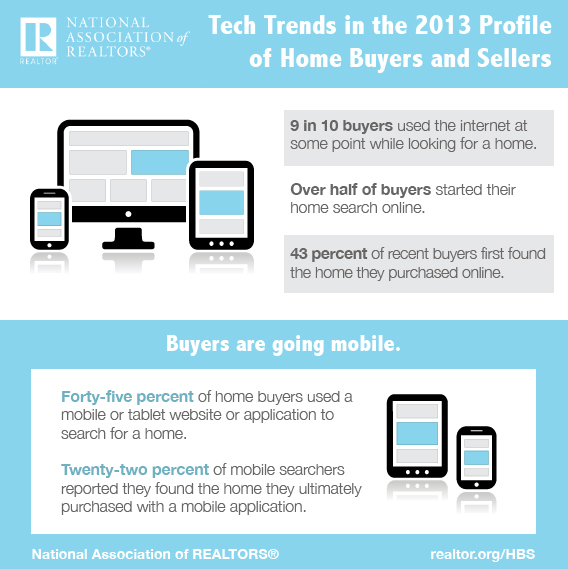 For most home buyers, the purchase of real estate is one of the largest financial transactions they will make. Buyers purchase a home not only for the desire to own a home of their own, but also because of changes in jobs, family situations, and the need for a smaller or larger living area.
NAR conducts an annual survey of recent home buyers and sellers to provide insight about their experiences with this important transaction. The tech trends graphic highlights one subset of the information in the profile.