Monday, February 13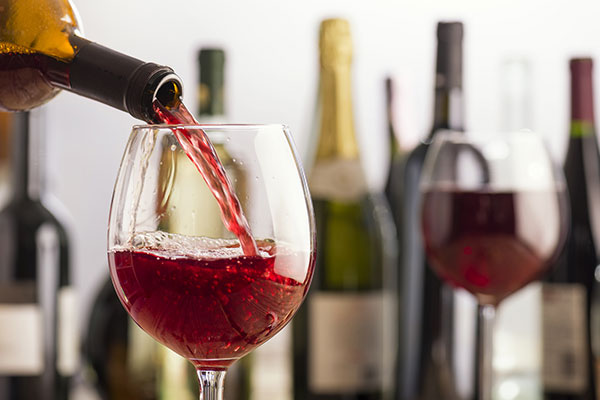 2:00 pm — 5:00 pm: Registration
5:00 pm — 6:30 pm: Welcome Reception
Join us for a tasting of some of Southern California's best wines while you network with friends and colleagues

Day 1 — Tuesday, February 14
9:00 am — 1:00 pm: Registration
11:30 am — 12:30 pm: Buffet Lunch
1:00 pm — 5:00 pm: Business Sessions (Elizabeth Ballroom)
The Future of Innovation
George Blankenship, Former Executive at Tesla Motor, Apple, and Gap Inc.
| | |
| --- | --- |
| | George Blankenship, former Tesla, Apple, and Gap, Inc. executive, will be the opening keynote of the 2017 REALTOR® Broker Summit. With 30 years of international strategy, retail, and real estate experience, Blankenship offers audiences unmatched insight on the building and creating of brand loyalty and awareness, competitive positioning in the market, and what it takes to deliver superior customer care. |
Power Broker Roundtable: Growth Strategies Beyond the Plateau
Moderator:
John Featherston, Founder, President, and CEO, RISMedia
Panelists:
Robert Bailey, Broker, Bailey Properties
Michael Golden, Co-Founder, @properties
Gretchen Pearson, President, Berkshire Hathaway HomeServices Drysdale Properties
David Romero, President and CEO, Century 21 Award
Real Estate Outside the Box: Fad or Future?
Moderator:
Maria Ferrante-Schepis, Managing Principal, Insurance and Financial Services, Maddock Douglas
Panelists:
Craig Foley, Founder, Sustainable Real Estate Consulting Services
Jessica Lautz, Managing Director of Survey Research and Communications, National Association of REALTORS®
Navigating Legal Risks and Managing a Successful Brokerage
| | |
| --- | --- |
| | Katie Johnson, General Counsel, National Association of REALTORS® |
The New Administration's First Month in Office: Anticipating the Impact on Real Estate
Stu Rothenberg, Senior Editor, Inside Elections with Nathan L. Gonzales; Former Editor and Publisher, Rothenberg Political Report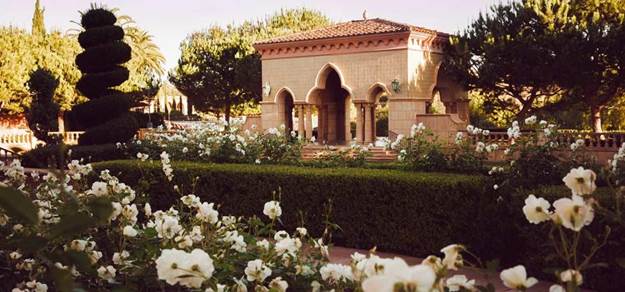 5:15 pm — 7:15 pm: Networking Reception & Garden Soiree
Retreat to the unparalleled romance of the Aria Lawn to enjoy live music, heavy hors d'oeuvres, and sip signature cocktails under the starlit night.

Day 2 — Wednesday, February 15
7:15 am — 8:00 am: Breakfast & Networking
8:00 am — 12:00 pm: Business Sessions
An Interview with Kerri Walsh-Jennings: The Drive for Continued Success
Kerri Walsh-Jennings, Professional Beach Volleyball Player and 5-time Olympian
| | |
| --- | --- |
| | Kerri Walsh-Jennings, professional beach volleyball player and 5-time Olympian, will be the Day 2 keynote at the 2017 REALTOR® Broker Summit. She will focus her talk on the importance of being a good teammate, successfully partnering with a former rival, and continuing to drive for success. |
Disruption and Opportunity: Technology Game Changers
Moderator:
Alex Perriello, Chief Executive Officer, Realogy Franchise Group
Panelists:
Brad Allen, Broker-in-Charge, The ART of Real Estate
Craig Cheatham, CEO, The Realty Alliance
Jamie Wilson, President and CEO, ZapLabs LLC
Deena Zimmerman, Vice President, SVN Chicago Commercial
Preparing for Crisis: How to Keep Your Brand and Reputation Strong
Davia Temin, CEO, Temin and Company
| | |
| --- | --- |
| | Davia Temin, CEO of Temin and Company, a crisis and reputation management firm that creates, enhances, and saves reputations for global companies and leaders. Coaches C-suite executives on leadership, strategy, and communication. |
Forecasting the Future: Housing Market Outlook and Key Trends
Lawrence Yun, Chief Economist and Sr. Vice President of Research, National Association of REALTORS®
| | |
| --- | --- |
| | Dr. Lawrence Yun, Chief Economist, National Association of REALTORS®​​​​ |
Establishing a Global Footprint: Inbound, Outbound and in Your Neighborhood
Moderator:
Eleonore Rojas, Vice President of NAR Partnerships & International Relations, Move Inc. (operator of realtor.com®)
Panelists:
Ginni Field, REALTOR®, RE/MAX; Real Estate Trainer, Business Consultant, Business & Life Coach
Jeff Ruggiero, ECI Development
Jennifer Flores Tasto, Owner, Property Services, Inc.
12:00 pm: Programming Ends