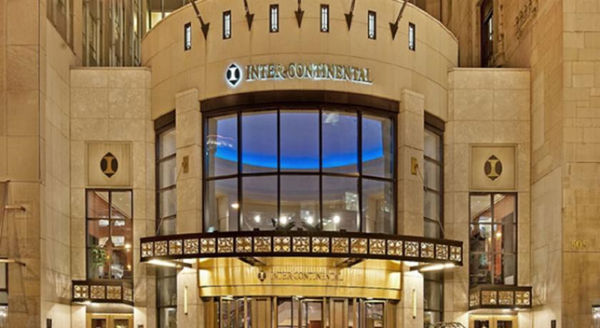 InterContinental Magnificent Mile Chicago
505 North Michigan Avenue
Chicago, IL 60611
See the floor plan of the hotel's meeting rooms.
Hotel room rate: $245.37/ night
Please note that the hotel rate of $245.37 per night will be subtracted from your $1,000 reimbursement amount. Reimbursement is available for only one staff member per local or state association. A credit card must be held on file for any incidentals.
If you would like to extend your stay outside of the allotted conference dates at your own expense, please make a reservation for the conference dates and then contact Amy Swida at aswida@realtors.org to inquire about an extended stay. She will let you know if the hotel is able to accommodate additional nights. Hotel reservations must be made through the Communication Directors Institute registration site. Please do not book your hotel room directly with the hotel as you will not receive the special NAR rate.