Communication Directors Institute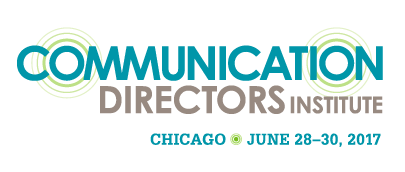 June 28-30, 2017
InterContinental Chicago Magnificent Mile Hotel, Chicago, Illinois
The Communication Directors Institute will provide REALTOR® organization communication directors information, skills building and resources to enhance member and consumer communications. The networking and learning opportunities also aim to strengthen relationships between the national, state and local association communicators.
This event is open only to state and local communication directors or a state and local REALTOR® association employee whose responsibilities include communications.
Attendance is limited to one staff member per association because of meeting space limitations. Space permitting, registration will open on April 15 to additional association attendees on a first-come, first-served basis. Registration will close once a maximum capacity of 180 attendees has been reached.
Register now for the 2017 Communication Directors Institute.
Questions?
For questions about Communication Directors Institute programming, contact Cole Henry by email at chenry@realtors.org or by phone at (202) 383-1290.