John Boehner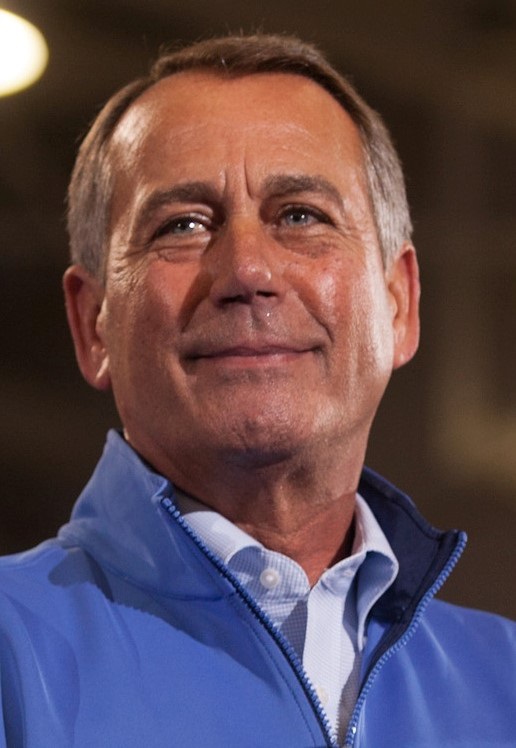 A former small businessman, John Boehner (Bay-ner) served as Speaker of the United States House of Representatives where he led the drive for a smaller, less costly, and more accountable federal government. The second oldest of 12 brothers and sisters, John grew up mopping floors at his family tavern and playing football at Moeller High School. While working to pay his way through Xavier University, he met Debbie – his wife of 41 years – and started his own small business. He and Debbie still live in the home where they raised their two daughters: Lindsay and Tricia. John got involved in state and local politics after seeing firsthand how high taxes and red tape impact entrepreneurs. Then in 1990, the voters sent John to Congress where he took a strong stand against pork-barrel spending and, as part of the "Gang of Seven," exposed corruption in the House establishment and forced politicians to live by the same laws as everyone else.
John's reputation as a reformer grew as he helped craft the Contract with America and fought for the first balanced budget in a generation. As Chairman of the Education & the Workforce Committee, he wrote legislation to expand school choice, strengthen America's pension system, and reduce government spending. As Republican Leader, he led the opposition to jobs-killing laws like "cap and trade" and ObamaCare while promoting better solutions to the challenges facing American families. On January 5, 2011, Boehner's colleagues elected him to serve as Speaker of the House for the 112th Congress. Armed with the Pledge to America – a new governing agenda that reflects the priorities of the American people – Speaker Boehner focused on removing government barriers to private-sector job creation and economic growth, cutting government spending, reforming Congress, and rebuilding the bonds of trust between the American people and their representatives in Washington.
Joseph J. Ellis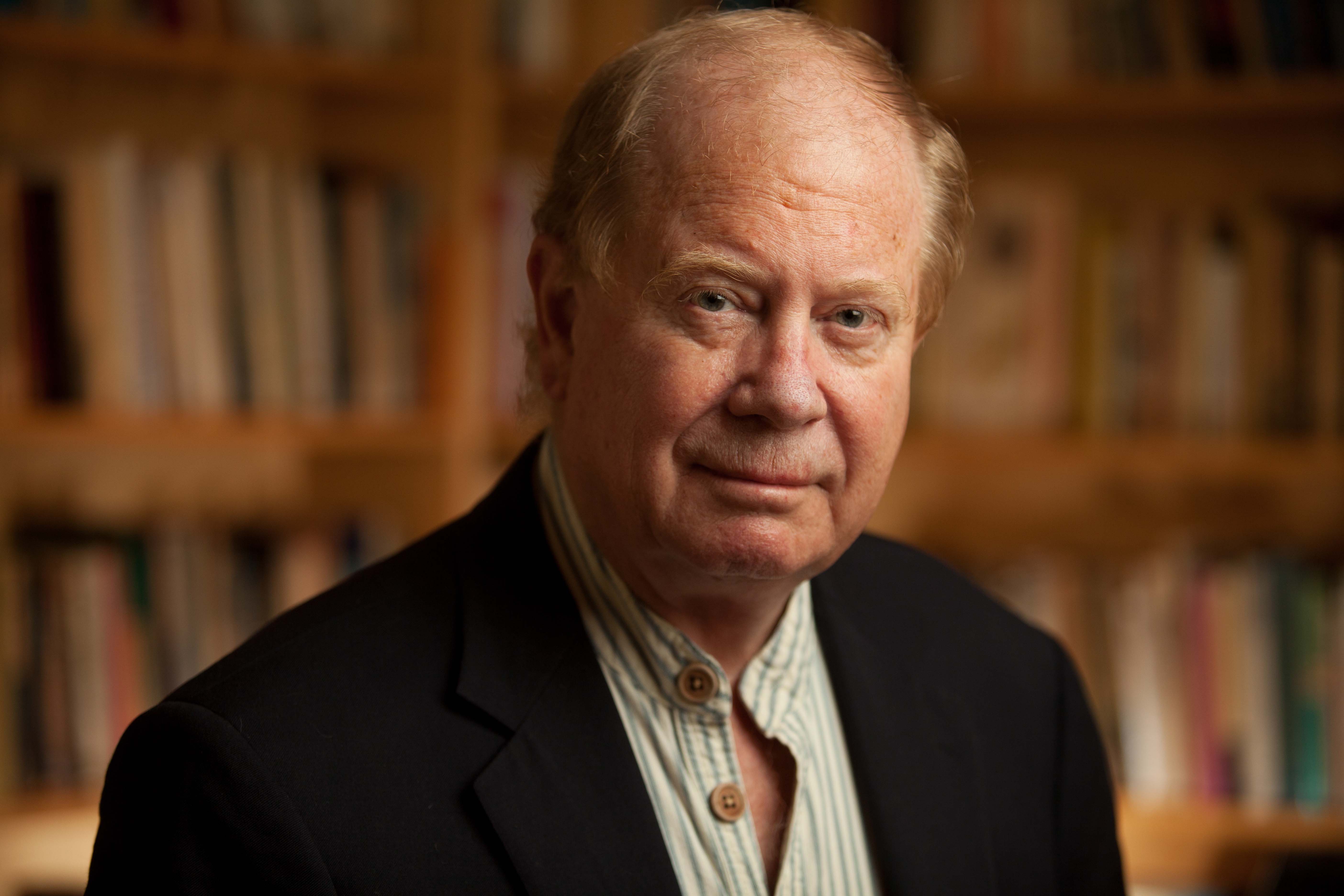 Joseph J. Ellis is one of the nation's leading scholars of American history. The author of nine books, Ellis was awarded the Pulitzer Prize for Founding Brothers: the Revolutionary Generation and won the National Book Award for American Sphinx, a biography of Thomas Jefferson. His in-depth chronicle of the life of our first President, His Excellency: George Washington, was a New York Times bestseller.
Ellis' newest book, The Quartet: Orchestrating the Second American Revolution, 1783-1789, was released in Spring 2015.
Ellis' essays and book reviews appear regularly in national publications, such as The New York Times, The Los Angeles Times, The Wall Street Journal, The Chicago Tribune, The New Republic, and The New Yorker. Ellis's commentaries have been featured on CBS, CSPAN, CNN, and the PBS's The News Hour with Jim Lehrer, and he has appeared in several PBS documentaries on early America, including "John and Abigail [Adams]" for PBS's The American Experience and a History Channel documentary on George Washington
Ellis has taught in the Leadership Studies program at Williams College. He previously taught at the Honors College at the University of Massachusetts, Mount Holyoke College, and the United States Military Academy at West Point. He lives in Amherst, MA with his wife, Ellen Wilkins Ellis and three dogs. He is the father of three sons.
Jeffrey L. Fisher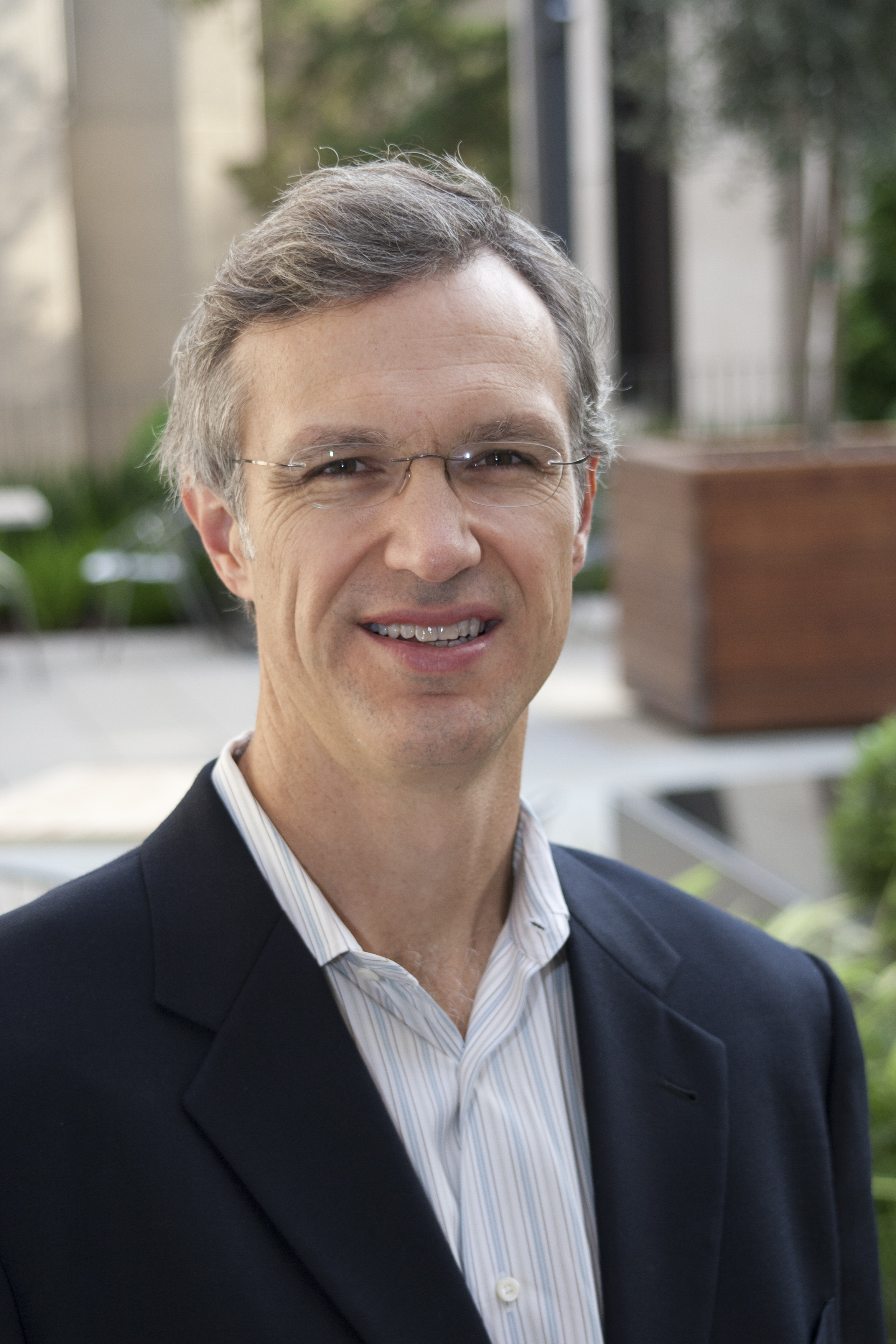 Jeffrey L. Fisher is a professor at Stanford Law School and co-director of its Supreme Court Litigation Clinic. His academic and Supreme Court work runs the gamut of federal constitutional and statutory matters.
Professor Fisher has argued 31 cases in the Supreme Court. Among his recent successes is Riley v. California, in which he persuaded the Court to hold unanimously, and for the first time, that the Fourth Amendment requires law enforcement officers to obtain warrants before searching the contents of seized smartphones and other digital devices. Professor Fisher was also co-counsel for the plaintiffs in Obergefell v. Hodges, in which the Court held that the Fourteenth Amendment guarantees same-sex couples a right to marry. In 2006, the National Law Journal named him one of the 100 most influential lawyers in the country – the youngest person on the list – and he has remained on that list ever since.
Professor Fisher formerly served as a law clerk to Justice John Paul Stevens on the Supreme Court of the United States and to Judge Stephen Reinhardt on the U.S. Court of Appeals for the Ninth Circuit.
Frank Luntz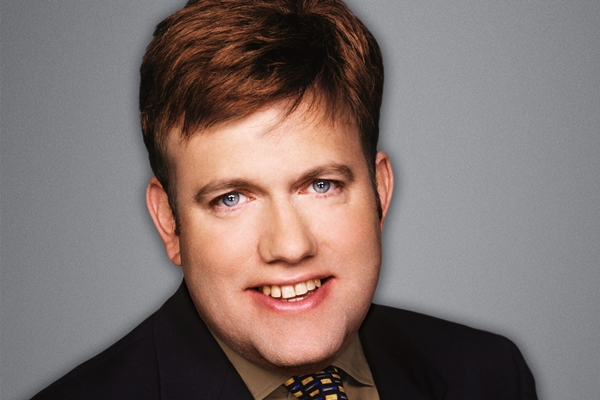 Frank Luntz is one of the most honored communication professionals in America today. Sir David Frost calls him "the Nostradamus of pollsters," and Time magazine named him one of "50 of America's most promising leaders aged 40 and under." He is the "hottest pollster " in America according to the Boston Globe, one of the four "Top Research Minds" according to BusinessWeek, and a winner of the coveted Washington Post "Crystal Ball" award for being the most accurate pundit. Luntz's focus groups have become so influential that presidential candidate Barack Obama had this to say following the PBS presidential debate: "When Frank Luntz invites you to talk to his focus group, you talk to his focus group."
Luntz has written, supervised, and conducted more than 2,000 surveys, focus groups, ad tests, and dial sessions in over two dozen countries and four continents over the past decade. He has become the goto consultant when Fortune 100 companies and their CEOs need communication and language guidance, from General Motors to Federal Express, Disney to American Express, from AT&T to Microsoft, from Lowe's to Pfizer, from Kroger supermarkets to McDonalds to the entire soft drink, hotel, and motion picture industries, as well as for the U.S. Chamber of Commerce, the National Association of Manufacturers and the Business Roundtable. In some capacity he has helped almost 30 Fortune 100 companies navigate the economic climate and connect more closely with consumers.
The "Insant Response" focus group technique pioneered by Luntz has been profiled on 60 Minutes, Good Morning America (on Election Day 2008) and on the award-winning PBS show Frontline. He has been a guest on virtually every talk show in America, including Meet the Press, Nightline, The Today Show, Charlie Rose, The Jim Lehrer News Hour, The O'Reilly Factor, Tavis Smiley, Montel Williams, and Hardball. He also served as a consultant to the award-winning NBC hit show The West Wing. More media outlets have turned to Luntz to understand the hopes and fears of Americans than to any other political pollster. In 2008, he was the "Focus Group Czar" for Fox News, conducting over 40 sessions in 14 states, as well as co-hosting four live hour-long prime time specials and dial sessions during every debate. Luntz was a primary night and election night commentator for The News with Brian Williams on MSNBC in 2000 and for Hardball in 2004. His reoccurring segments on MSNBC/CNBC, "100 Days, 1,000 Voices" won the Emmy Award in 2001. Luntz has conducted focus group sessions for all three major television networks, two of the three cable news channels, PBS and the BBC, as well as for The Wall Street Journal, Newsweek, The New Yorker, and U.S. News & World Report.
Frank is the author of three New York Times bestsellers in a row: Words that Work: It's Not What You Say it's What People Hear (2007), What Americans Really Want…Really (2009) and WIN: The Principles to take Your Business From Ordinary to Extraordinary (2011) - which hit the New York Times and Wall Street Journal lists in its very first week of release.He has also written about language for The Wall Street Journal, the New York Times, the Los Angeles Times, the Financial Times, The Times of London, and the Washington Post. When he is not consulting, Dr. Luntz can often be found in front of a classroom. From 1989 until 1996, he was an Adjunct Professor at the University of Pennsylvania. He has also taught courses at Harvard and George Washington University.
Frank graduated from the University of Pennsylvania with honors and a Bachelor of Arts degree in history and political science, and was awarded a Thouron Fellowship. He received his Doctorate in Politics at the age of 25 from Oxford University. He spoke for 24 straight hours as part of the Oxford Union Society's Guinness World Book of Records debate. In the spring of 1993, Frank was named a Fellow at Harvard University's Institute of Politics, the second youngest individual ever to receive this honor.
Marcus Luttrell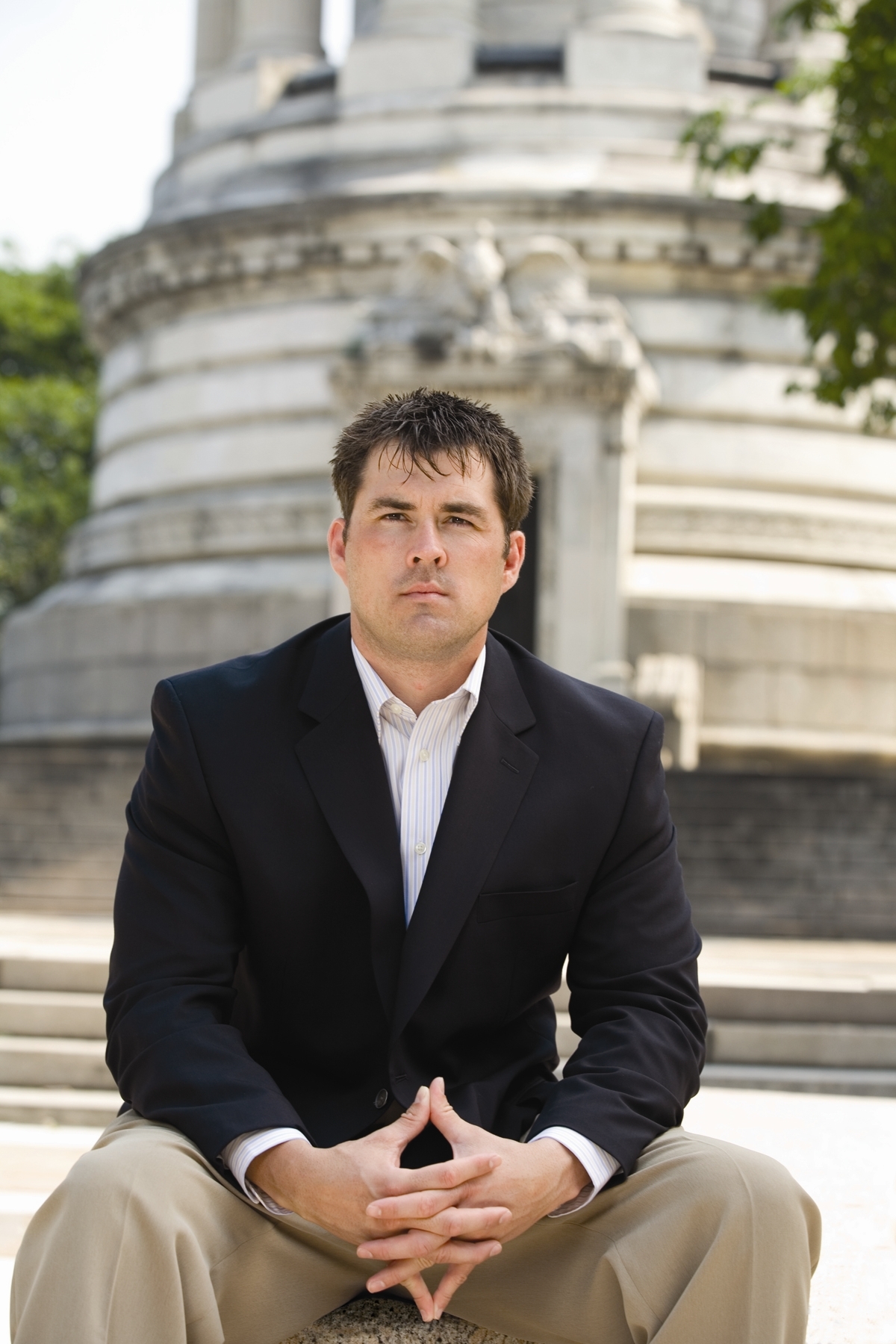 Marcus Luttrell's 2007 #1 New York Times best-selling book, Lone Survivor, tells the harrowing story of four Navy SEALs who journeyed into the mountainous border of Afghanistan and Pakistan on Operation Redwing. An unparalleled motivational story of survival, the book is also a moving tribute to the friends and teammates who did not make it off the mountain. A powerful testament to the courage, integrity, patriotism and community that forged these American heroes, Lone Survivor is an incredible account of teamwork, fortitude and modern warfare. In January 2014, Luttrell's amazing story made the leap to the big screen with the blockbuster film, Lone Survivor, directed by Peter Berg (Battleship, Hancock) and starring Mark Wahlberg (The Fighter, The Departed) as Luttrell. The film celebrated a historic open, earning the second biggest January debut of all time.
Marcus Luttrell takes us from the rigors of SEAL training and what it takes to join the America's elite fighting force, to the battle on the mountain, into his family's experience of community support and generosity, and back to his own incredible story of survival and grace. In powerful narrative, he weaves a rich account of courage and sacrifice, honor and patriotism, community and destiny that audiences will find both wrenching and life-affirming. In his emotionally raw account, Marcus Luttrell honors the memories of all those who died, sharing with us the incredible bravery, courage and honor of these extraordinary warriors. He holds their lives up as examples of this guiding philosophy of the SEALs: "I will never quit. I persevere and thrive on adversity. My Nation expects me to be physically harder and mentally stronger than my enemies. If knocked down, I will get back up, every time. I will draw on every remaining ounce of strength to protect my teammates and accomplish our mission. I am never out of the fight."
Operation Redwing's mission was to gather intelligence on a Taliban leader with ties to Osama bin Laden. When the team encountered several goat herders, the SEALs questioned them and, after a debate about the rules of engagement, let them go. Shortly after a large Taliban force ambushed the four-man team on a remote ridge, Marcus Luttrell and his teammates valiantly fought for hours, displaying characteristic SEAL determination and bravery, refusing to retreat from the fight despite being heavily outnumbered. Hours later, after Marcus Luttrell had watched all three friends die and had literally been blown off the mountain by an RPG, a rescue helicopter carrying 16 special operation forces was shot down, killing all on board. His face shredded, nose broken, rotator cuff torn, three vertebrae cracked, his body riddled with shrapnel and unable to stand, Marcus Luttrell began to crawl through the mountains in search of shelter. Help arrived by way of the Afghan villagers of Sabray. They took Luttrell in, cleaned up his wounds and, honoring their tribe's custom, protected him from the Taliban at the risk of their own lives. As the Taliban circled the village and the threats intensified, the village elder sought help from the nearest Marine outpost. Five nights after the nightmare began, Marcus Luttrell was rescued.
In his new bestselling book Service: A Navy SEAL at War, Marcus Luttrell turns his focus from his own experiences as a combat-trained Navy SEAL to the nature of service on America's battlefields and the soldiers who give their lives to defend their nation and each other. Marcus Luttrell joined the U.S. Navy in March 1999 and became a combat-trained SEAL in January 2002. After serving in Iraq for two years, he was deployed to Afghanistan in the spring of 2005. As a SEAL, Marcus Luttrell was trained in weapons, demolition, and unarmed combat. He also served as Platoon medic. After recuperating, he redeployed to Iraq for a second tour. In the spring of 2007, Petty Officer 1st Class Luttrell retired. He was awarded the Navy Cross for combat heroism in 2006 by President George W. Bush. To honor his lost comrades from Operation Redwing, Marcus Luttrell established the Lone Survivor Foundation in 2010, dedicated to honoring and remembering American warriors by providing unique educational, rehabilitation, recovery, and wellness opportunities to U.S. Armed Forces service members & families.
Ana Navarro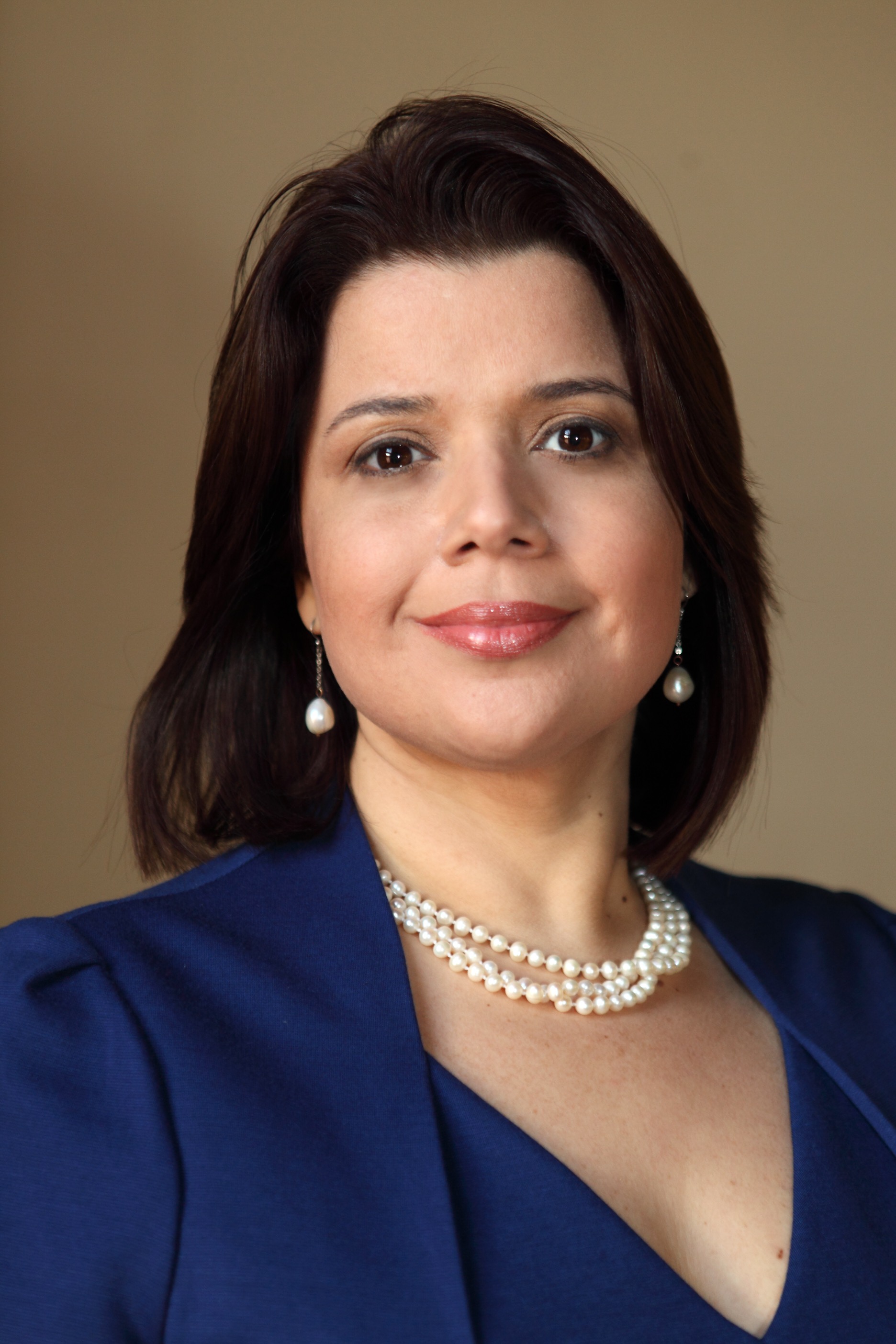 Ana Navarro is a well-known Republican strategist and a political analyst for CNN and CNN en Español. She is also a political contributor on ABC's The View. The Miami New Times named her a "Republican power-consultant," and the Tampa Bay Times called her "a sought-after voice in Republican politics and an adviser for any presidential hopeful," saying, "with confidants Jeb Bush and Marco Rubio she is poised to play a big role in the GOP response to immigration reform and Hispanic outreach." Respected on both sides of the aisle for her straight shooting and candor, Navarro frequently appears in the media, sought after by Meet the Press, Bill Maher's Real Time, Anderson Cooper 360, and The View, to name a few. "Ana speaks the truth, and she is willing to speak the truth to power without reservation…She has the ear of lots of elected officials," said Republican consultant Brett O'Donnell.
Navarro most recently served as the national Hispanic co-chair for Governor Jon Huntsman's 2012 campaign and the national co-chair of John McCain's Hispanic Advisory Council in 2008, where she was also the national surrogate for the McCain 2008 campaign. She has played a role in several federal and state races in Florida. She served on Governor Jeb Bush's transition team in 1998 and was his first director of immigration policy in the Executive Office of the Governor.
In 2001, she served as ambassador to the United Nation's Human Rights Commission, devoting much of her energy to condemning human rights abuses in Cuba. In 1999, she worked in the private sector, representing private and public clients on federal issues, particularly related to immigration, trade, and policy affecting Central America. In 1997, she was a special advisor to the government of Nicaragua and was one of the primary advocates for NACARA (Nicaraguan Adjustment and Central American Relief Act).
Navarro is a graduate of the University of Miami. In 1993, she obtained her BA in Latin American studies and political science. She obtained a Juris Doctorate in 1997. She was born in Nicaragua, and in 1980, as a result of the Sandinista revolution, she and her family immigrated to the United States.
Deborah Roberts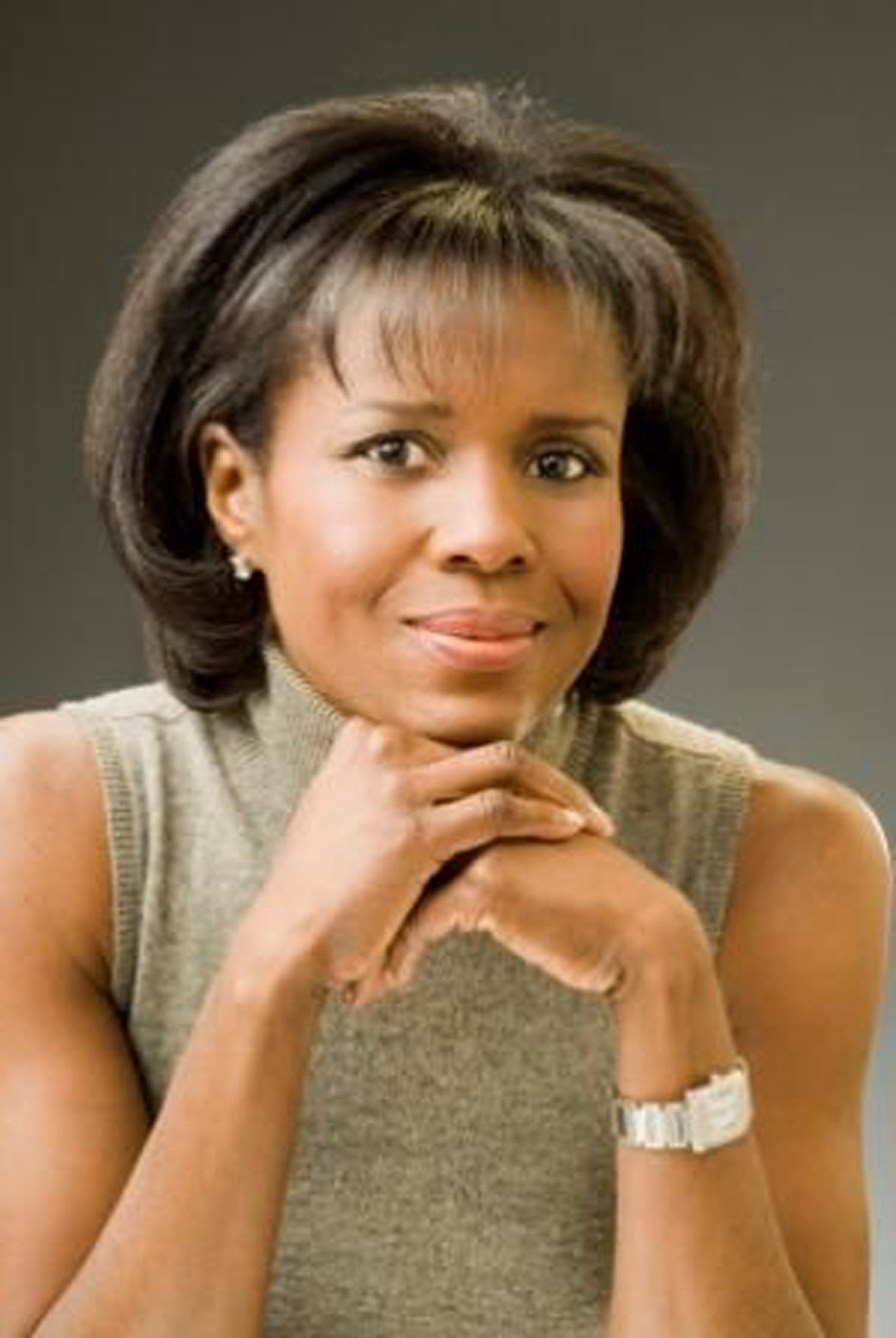 Deborah Roberts joined the ABC newsmagazine "20/20" in June 1995. Since then she has also served as a substitute anchor on Good Morning America and World News Weekend.
Roberts reports regularly on a wide variety of stories for the newsmagazine program and for "World News with Diane Sawyer."
She has reported from Africa on the HIV/AIDS crisis and orphans, and the CA wildfires, which earned her an Emmy award. She also was awarded an Emmy for her emotional, in-depth reporting on an Ethiopian American woman's journey back to Africa to find her mother and for her work with ABC's millennium coverage. Roberts also won a Clarion award for her coverage of abuse within the Amish community.
Roberts began her network career with NBC News in 1990 as a general assignment correspondent. She covered stories in the Atlanta and Miami bureaus of NBC News and later became a correspondent for Dateline NBC from the program's inception. She also reported from Saudi Arabia and Kuwait during the aftermath of the Persian Gulf War, and from the 1992 Summer Olympics in Barcelona, Spain where she earned an Emmy nomination for her coverage.
Previously, Roberts was the bureau chief of WFTV-TV, the ABC affiliate in Orlando, Florida, from February 1987 to May 1990. She also served as the station's field anchor for NASA and as a co-anchor of the weekend news.
Roberts began her career in 1982 at WTVM-TV in Columbus, Georgia, and subsequently worked at WBIR-TV in Knoxville, Tennessee, where she was highly regarded for her coverage of the state legislature.
A 1982 graduate of the University of Georgia, Roberts was awarded the 1992 University of Georgia Distinguished Alumnus Award, presented annually to recent graduates who have excelled rapidly in their professions. She also earned a Sports Emmy nomination for her coverage of the 1992 Olympics; was cited as top local female anchor by the Orlando Sentinel; and was recently awarded the Clarion Award for her investigative story on the Amish.
Roberts resides in Manhattan with her husband, NBC weatherman Al Roker, and their two children.
Ken Rosen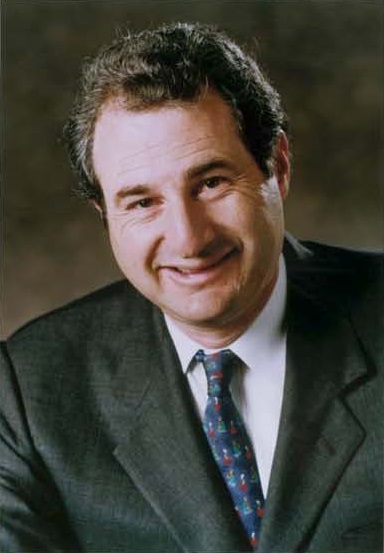 Ken Rosen is Chairman of Rosen Consulting Group, a real estate market research firm, Chairman of the Fisher Center for Real Estate and Urban Economics and Professor Emeritus at the Haas School of Business at the University of California, Berkeley. Mr. Rosen has been a trustee of the Urban Land Institute and is a member of the board of directors of several non-profit and for-profit entities that deal with real estate finance and development. He has authored over 100 articles and four books on real estate and real estate finance.
He was formerly the Chairman and founder of Rosen Real Estate Securities LLC (RRES), and Chairman, founder and portfolio manager of Lend Lease Rosen Securities, both REIT money management firms. Also, Ken served as the special real estate advisor to The Davos World Economic Forum, and from 1985-1990 he was Consultant/Managing Director of Salomon Brothers' Real Estate Research Department.
Mr. Rosen received his Ph.D. in Economics from the Massachusetts Institute of Technology, and a B.A. with highest honors from the University of Connecticut in 1970. He was a Professor of Economics at Princeton University.