Local, state, and territorial associations of REALTORS®, as a condition of membership in the National Association of REALTORS®, must meet NAR's Organizational Alignment Core Standards, a set of requirements that fall into six categories: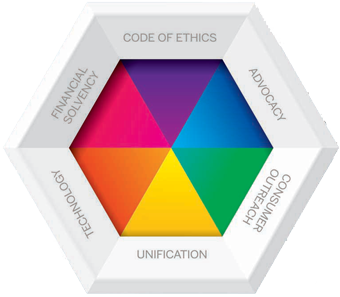 REALTOR® associations must certify compliance with the standards each subsequent year or be subject to revocation of their charter.
NAR's Board of Directors adopted changes to the Core Standards in its May 14 meeting at the 2016 REALTORS® Legislative Meetings.
The Core Standards were approved by NAR's Board of Directors in May 2014, and were amended in May 2016 to replace the Organizational Standards. The purpose of the standards: to raise the bar for REALTOR® associations and ensure high-quality service for REALTORS®.
Enforcement of the Organizational Alignment Core Standards will be the joint responsibility of the local associations, state and territorial associations, and National Association.

Further Reading