The REALTORS® Relief Foundation (RRF) has previously held an annual online silent auction during the REALTORS® Conference & Expo.
Auction Information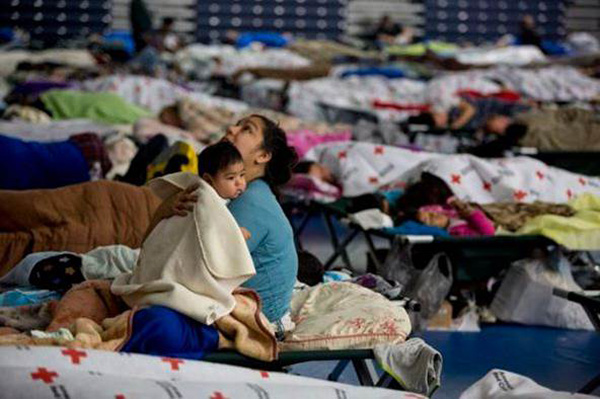 Thank you for taking the time to bid in order to support our mission and bring help home to individuals and communities who face recovery from a major disaster.
Our thanks to the many state and local associations who donated items for our fundraising event.
In 2014, we raised $101,000 through the silent auction. This money went into the RRF general fund for use towards future disasters. In less than a year since the November 2014 auction, the foundation has disbursed over $500,000 towards disasters in Illinois, Nebraska, Texas, Idaho, South Carolina, and Washington State.
Unfortunately, more disasters will occur, and more of our help will be needed. We have to be ready when the next call comes.
Shop, bid, and aid disaster victims at the RRF online auction!
Together, we can all Bring Help Home.
A Thank You From Washington
The following message from REALTOR® leaders in Washington State was sent out to Association Executives throughout the nation. It thanks the REALTORS® Relief Foundation for its help, support, and assistance in dealing with the devastating wildfires the state has been suffering in 2015.
We are writing to support President Polychron's call on August 25th for auction items for the REALTORS® Relief Fund.

As you may be aware, Washington State is in the midst of its worst wildfire season in history. The REALTORS® Relief Fund has stepped up to assist victims of those fires who have lost everything, just as the RRF did last year when the same area (and very same small local association) was devastated by an earlier wave of catastrophic fires. On behalf of the 350-member North Central Washington Association of REALTORS® (NCWAR) and the 17,000-member Washington REALTORS® (WR), we sincerely thank NAR for its ongoing support of the RRF, and personally encourage everyone to keep the RRF strong. We in Washington know as well as anyone that the RRF must have the funds available to provide immediate, effective relief when disaster strikes the REALTOR family, and that requires constantly replenishing the RRF's funds.

To set an example, WR just made a $10,000 direct contribution to the RRF, in addition to providing an auction item valued at up to $5,000 for the RRF auction associated with the 2015 NAR Convention. Those contributions are on top of the $75,000 in matching funds that WR has contributed to assist victims of the 2014-15 fires. On September 3rd, the NCWAR Board of Directors voted to donate $5,000 to the RRF.

Here are some additional details: In the aftermath of last year's Carlton Complex Fires, the North Central Washington Association of REALTORS® (NCWAR) raised just over $29,000 to assist with those fire relief efforts and an additional $13,000 for the Sleepy Hollow Fires, but more assistance was needed so NCWAR turned to the RRF. NCWAR received a grant from the RRF for the 2014 Carlton Complex fires in the amount of $75,000 with matching funds of $75,000 from Washington REALTORS®. NCWAR, with the assistance of the RRF, to date has disbursed $44,760 to 64 grant recipients. After a conference call two weeks ago with the NCWAR leadership and the RRF, NCWAR will be reallocating the remaining $105,240 to provide assistance to the victims of the current fires. When the fires spread to the 72-member Northeast Washington Association of REALTORS®, the RRF immediately added NEWAR to the existing grant so that aid could be made available to those victims right away. What a great example of how the RRF avoids administrative costs and bureaucratic red tape, and efficiently directs 100% of every dollar collected to victims.

Currently the fires cover more than 630,000 acres and although the tallies are far from complete, more than 200 homes have been destroyed across the state, with more than 12,000 homes and thousands of other structures under threat. Sadly, three firefighters perished during their efforts to fight the Okanogan Complex fires outside of Twisp, Washington. A large part of the area impacted by these fires was just beginning to recover from the devastation left by the Carlton Complex fires of 2014. The counties most impacted are Okanogan, Chelan and Douglas which are all under the jurisdiction of NCWAR and Stevens, Ferry and Pend Oreille County under the jurisdiction of NEWAR.

The economic impact of these fires to the people living in these regions is astronomical. They have lost their homes and businesses. Thanks to the RRF, the members of the Association that most likely helped these individuals purchase their homes, will now be able to provide housing-related financial assistance to the victims of the fires. The RRF truly shows the power of the "R" and we appreciate all that our friends and colleagues around the country do to keep the RRF strong.

With gratitude,

Michael Schoonover
President, Washington REALTORS®

Jerry Paine
President, NCWAR

Steve Franks, RCE, CAE
CEO, Washington REALTORS®

Christi Maroney
CEO, NCWAR

Rita Brown
CEO, NEWAR

Sherri Dotts
President, NEWAR